Prom Alternatives
From a student-organized MORP to backyard proms, the Class of 2021 was resilient in finding alternatives to a traditional school-held prom.
Prom is an age-old tradition; many of us grew up dreaming about the perfect night of dancing and fancy dresses and fun with friends.
Like many other activities this year, prom looked a little different for the Class of 2021.
Many students found alternatives to the usual school-sponsored prom at Wisehaven.
The school planned a Senior Banquet at Wisehaven for May 8, but it, unfortunately, had to be canceled due to a rise in positive COVID cases, and since social distancing could not be guaranteed.
Senior Chloe Sharp and her mother Jessica Sharp organized a non-school-affiliated MORP for the Class of 2021 that over 100 students and alumni attended.
In addition to this, many seniors held their own backyard, small group proms with their friends or dressed up and went on fancy dates.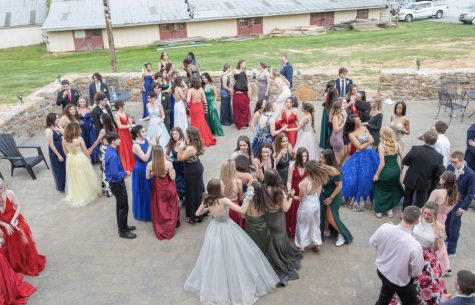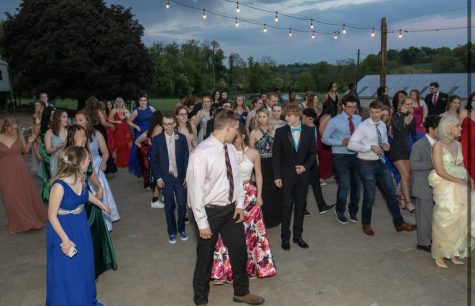 MORP was held on Friday, May 14, from 6 p.m. to 10 p.m. at a recently opened venue called Hidden Springs Farm and Events, located on Old Frontier Lane.
This was the venue's second event since opening, its first event being a wedding held a few weeks earlier.
Tickets were sold for $30, which covered the cost for the venue, dinner, and dessert, as well as the DJ. Photos by Frozen Moments by Kathy.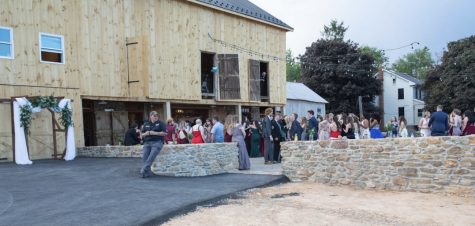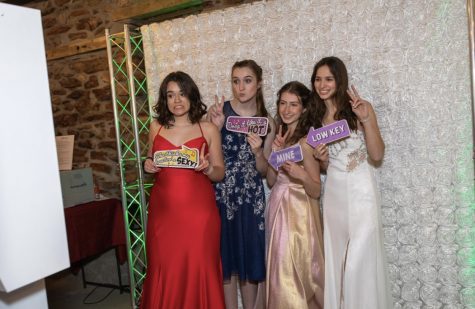 The MORP venue (above), Hidden Springs Farm and Events,  consisted of a top floor where dinner and dessert were served, a bottom floor with extra tables, snacks, room to dance, a photo booth (below), and an outdoor dance floor. Photos by Frozen Moments by Kathy.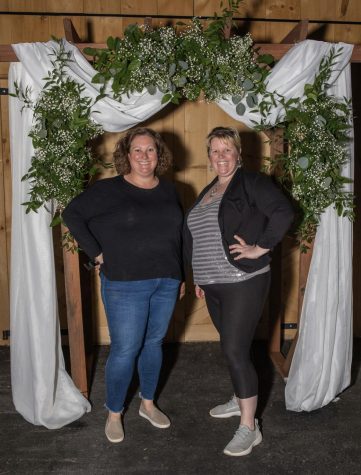 Becky Buser (left), the owner of the venue, and Jessica Sharp (right), the main organizer of the event, are pictured above. Thanks to all these ladies hard work! Photo by Frozen Moments by Kathy.
In addition to MORP, multiple friend group proms were held, as well as special date nights out.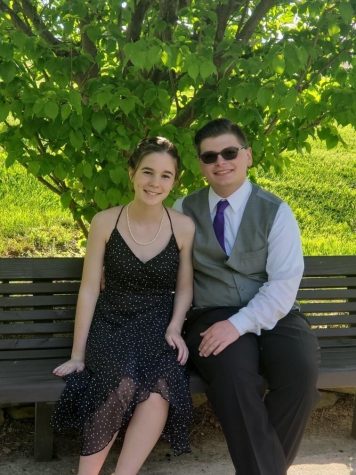 Emma Landis and Collin Snyder, who have been dating for a year and a half, had their own prom together on May 15. Photo Submitted.
They had dinner at Wyndridge Farm and went out to the park for pictures.
Landis and Snyder aren't the only couple who had prom together this year.
Katelyn Moran-Pearlman and Evan Beach went for a night out in the city.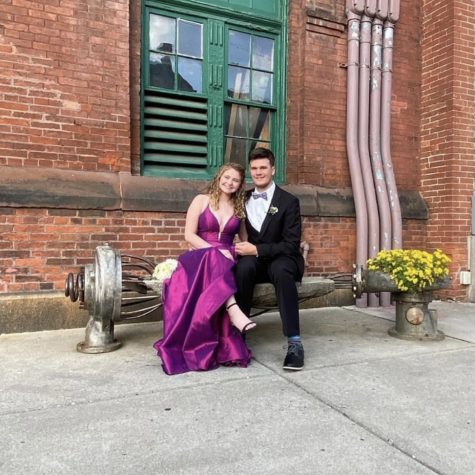 They took pictures and had dinner in Downtown York on May 14. They will have been dating for a year and a half as of June 21.
Moran-Pearlman said, "It was so much fun and honestly way better than stressing about a dance!" Photo Submitted.
Seniors Katie Queenan and Adam DeStefano took prom pictures then went to the country club for dinner on May 15. Photo Submitted.
"We were planning on just going home and watching a movie," Queenan said. "But my parents surprised us and decorated our back porch and got us desserts, and it was really nice!" 
Queenan and DeStefano have been dating for about three years. Photo Submitted.
Several schools in York County held modified proms this year, and Dallastown students had the opportunity to go with friends from these schools.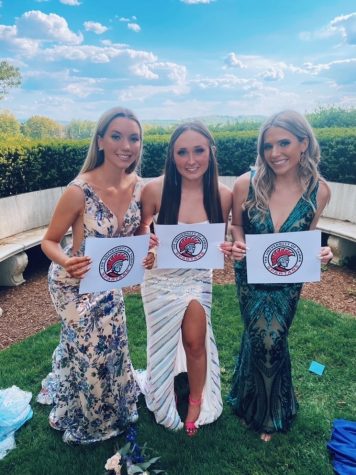 Shaley Mills (left) had the opportunity to attend Central York's prom this year on May 15. Photo Submitted.
Central held their prom in their stadium, and the night consisted of an Italian dinner, a DJ, a photo booth, a red carpet, and games.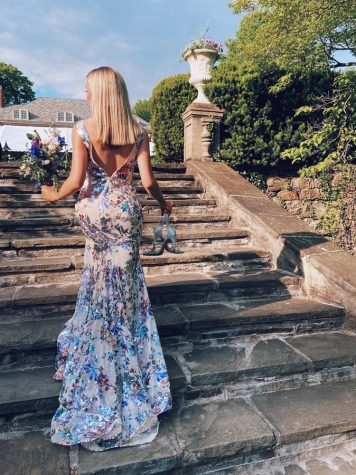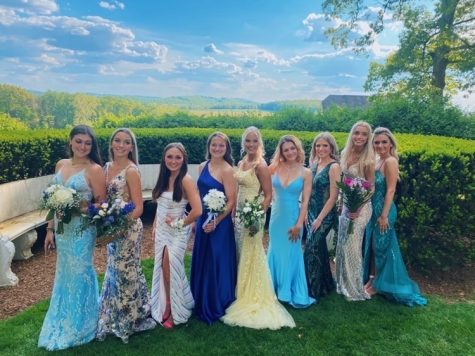 "I am so thankful to have been able to experience Central York's prom," said Mills. "I will cherish this experience with my best friends forever." Photos Submitted.
Multiple seniors also held their own proms with their friends this year.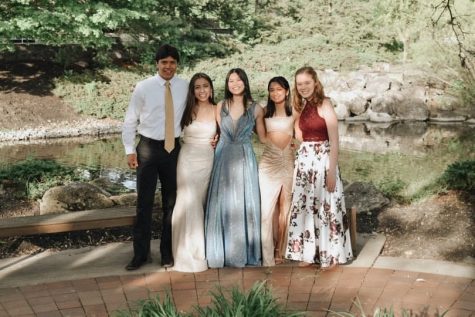 Ricardo Rivas, Lauren Garcia, Lena Pham, Pia Garcia, and Kaitlin Landis (from left to right) got dressed up together and had their prom on May 15. Photo Submitted.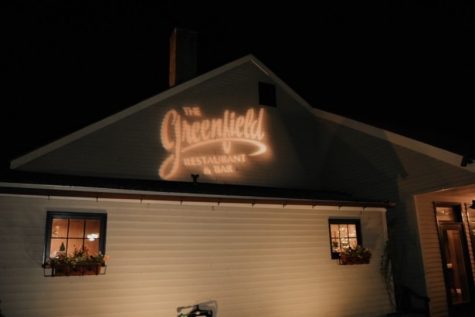 The group went out to dinner at the Greenfield Restaurant, located in Lancaster, and took pictures along the fountain and trail behind the restaurant. Photo Submitted.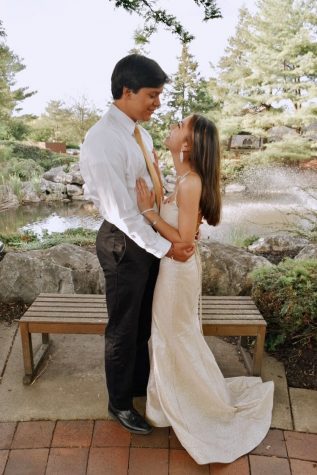 Lauren Garcia and Rivas have been dating for almost two years. Photo Submitted.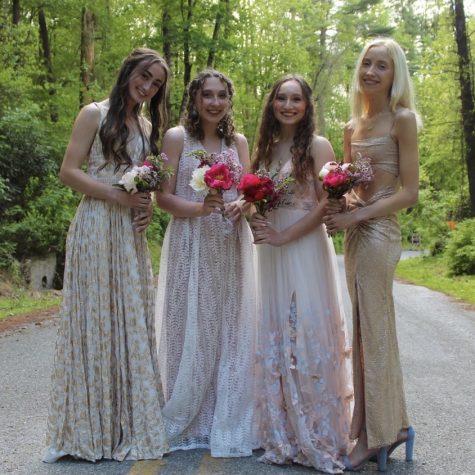 Abby Way, Kyra Devaney, Milana Schechtman, and Helen Zardus (left to right) also got together. Photo Submitted.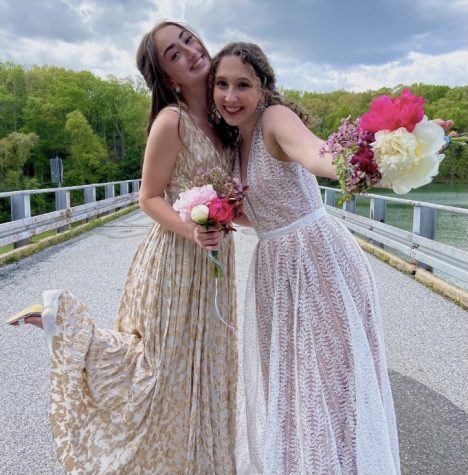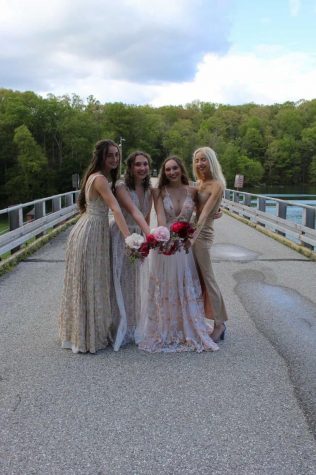 On May 8, the girls went to the dam that is by Lake Williams for pictures and afterward had dinner at Wyndridge Farm. Photos Submitted.
Devaney said, "A lot of people noticed we were having a prom, and then some people gave us cake! Wyndridge also gave us all a discount on our food!"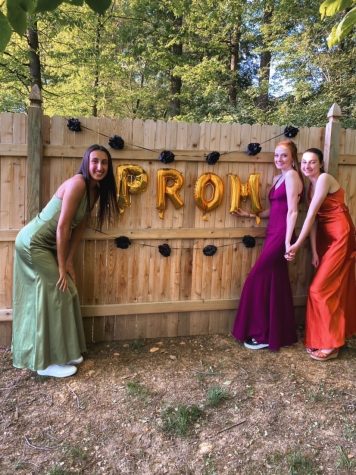 Emily Dias (middle) threw a backyard prom on May 15 with her senior friends as well as friends who had graduated last year and were unable to attend a prom. Photo Submitted.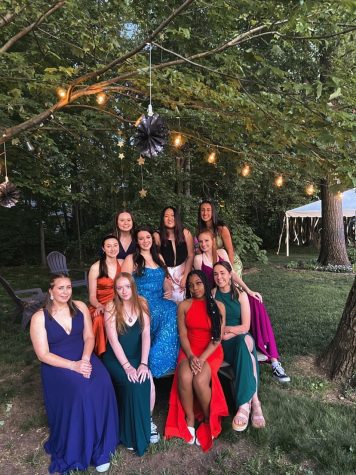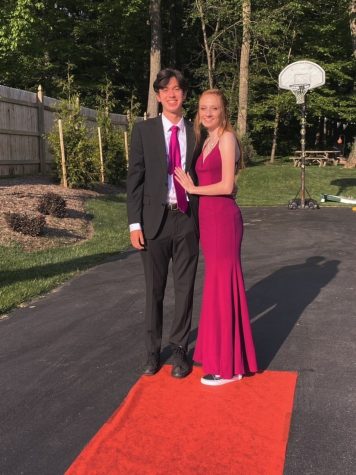 "We had Chick-fil-A catering, dancing, corn hole, and a bonfire once it got dark," Dias said. "My personal favorite decoration was the red carpet we rolled down the driveway for people to make an entrance on."
Dias and her boyfriend, Jack Stromberg (below), have been dating for almost a year and a half. Photos Submitted.
Even though this was a crazy year, and the Class of 2021 missed out on numerous opportunities, including a traditional prom, their resilience and creativity once again shined through.
Leave a Comment
Your donation will support the student journalists of Dallastown Area High School. Your contribution will allow us to purchase equipment and cover our annual website hosting costs.