Business Casual
An inside look at one of Dallastown's newest staffing additions in the business department.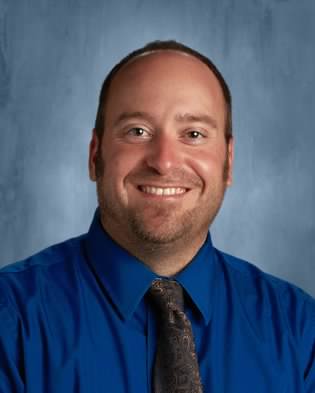 "A good teacher can inspire hope, ignite the imagination, and instill a love of learning,"  American politician Brad Henry once said. When considering all three of Henry's points, many Dallastown students have an idea of who would fit the  "good teacher"  description. Many do, but a standout would be high school business teacher, Mr. Robinson.
His 14-year teaching career carried him through 11 total years at Spring Grove High School to Dallastown High School, and although Robinson only joined Dallastown staff three years ago, it doesn't feel that way.
His goal is to  "help guide students towards their individual passions while enjoying life, learning, and a few laughs along the way."  Like many, Robinson had a guide of his own to encourage him.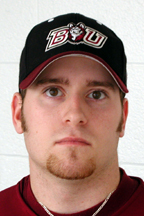 "I had some very inspirational teachers that showed me you could have fun while learning,"  Robinson reflected.  "Always thought I would teach math, but when I took business courses in high school (specifically accounting) I found my true passion."
Robinson already teaches many business classes at DHS – including Accounting 1, Honors Accounting 2, Financial Literacy, International Business, and Life Skills in Business – but those who are not in any of his classes may not know him well.
Robinson graduated from Red Lion High School in 2003 and went on to attend Bloomsburg University (graduating in 2007) and then Penn State University in 2011 with a Master's.
In school, Robinson played the trumpet (up until high school) and worked at the York Township Community Center as a sophomore, but what he was really known for was baseball.
Robinson earned the YAIAA Division 1 player of the year in his senior year of high school at Red Lion, then went on to play 4 years at Bloomsburg where he was the team MVP in 2006.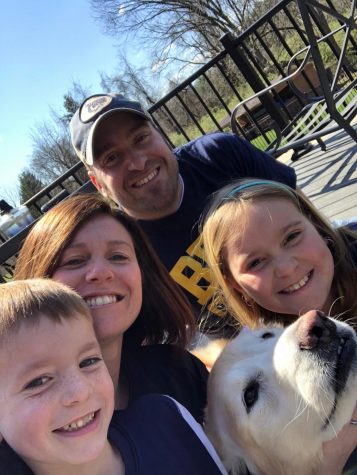 Robinson also mentioned that there is an  "article in USA Today from my senior year in 2007,"  and he continues to play baseball in the Susquehanna League for Windsor.
Additionally, Robinson spends his free time with his family,  "whether it is lounging by the pool or attending the kids' events."
"Other hobbies I find time to sprinkle in my schedule are playing baseball in the Susquehanna League, golfing, hunting, and fishing. While I don't play the trumpet anymore, I am REALLY good at playing Apple Music."
While some might see his past achievements as  "lucky"  or his busy schedule as  "spreading himself thin,"  Robinson doesn't hesitate to reveal his secrets to success.
"That despite some amazing recognition for athletics and academics (player of the year, MVP, USA Today article, Teacher of the Year, etc.) – the story behind each success boils down to one factor,"  Robinson states.  "Perseverance."
"With every success has come challenges, obstacles, tireless effort, and even unintended consequences. Sometimes living in the moment the story doesn't feel like a success until the experience is a memory."
His second  "secret"  is just as simple.
"Time management. With two children in school (one at YT one at DAIS) and their extracurricular activities, it's a commitment to plan, prep, grade, and give feedback in a timely manner while also juggling their homework, athletic schedules, and something as simple as mowing the lawn."
As the 2020-2021 school year comes to a close, Robinson has a final bit of advice is for all Dallastown High School students.
"Regardless of your career aspirations, you will inevitably be working for a business. Whether it's your own (entrepreneur), a publicly traded corporation, small business, non-profit business, or even the government – the lessons learned from our business curriculum helps prepare you for success."
And as Micheal Scott once said,  "Would I rather be feared or loved? Easy. Both. I want people to be afraid of how much they love me."