One Goal, One Passion: The Future of Fashion
Spotlight On… The Fashion Club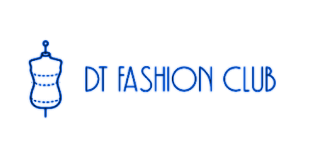 When someone hears the phrase 'Fashion Club' they may automatically envision a group of shallow girls sitting around and talking about their outfits. 
However, the newly established Dallastown Fashion Club discusses controversial issues within the clothing world while trying to be active in making real change.
As Covid kept everyone in the world at home with nothing to do, the internet was a source of sanity creating the constant pattern of online shopping.
This rapidly increased the concept of fast fashion: Cheap clothing being mass produced quickly inspired from the latest trends.
Dallastown's newest club recognizes this huge problem and is taking it into their own hands; their goal is to spread knowledge about sustainable clothing and to limit the growth of fast fashion.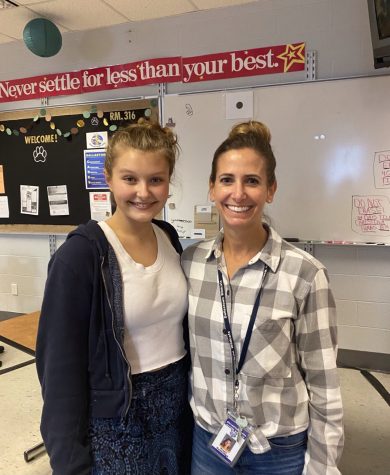 "The main goal is to bring sustainable awareness for everyone and to express yourself in this club," said President and founder Kaitlyn Wise.
Wise, a junior, grew up being drawn to sparkles and the idea of putting outfits together allowing her to be able to express her own individuality. Wise then took her passion for fashion to the attention of the Fashion Merchandising teacher, Mrs. Guttridge, to see if a club could be created for the school year. 
"It wasn't that long of a process. [Mrs. Guttridge] asked Mr. Raab who's in charge of all the clubs. I just needed to gather ten people together, and once that happened I needed to pick a day when we would meet,"  Wise explained.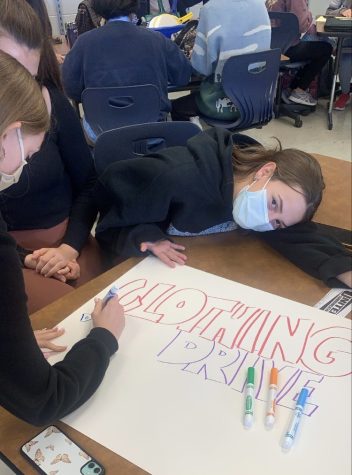 "We will meet on day 1," advisor Guttridge said. "This will be an in-person club, which meets during Wildcat period in room 316 or the theater room."
The Fashion Club plans to partner with both The Beacon and Mini-THON. 
"First we were going to have our fashion blog partnering with The Beacon: Having 'Trendy Tuesday.' Also, partnering with having the Homecoming dress sale and maybe even having a fashion show for that,"  Wise said.
According to Wise, the club wants to use their voice to help the community. They plan to have clothing drives to help bring awareness to sustainable clothing making it affordable for everyone and to educate on "good quality clothing for everyone."
"It would be really cool to accept clothing donations and then 'sell' them back to the community in an effort to improve sustainability in fashion and provide our community members with an economical shopping experience," Guttridge said.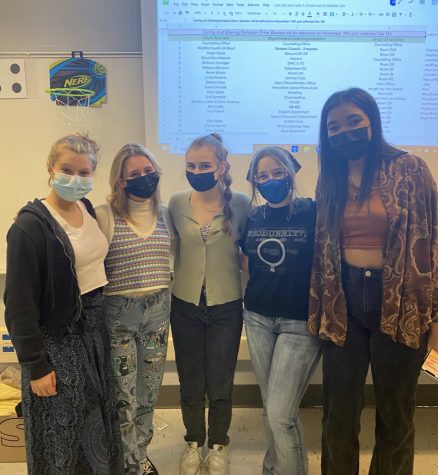 The Fashion Club just started to conduct meetings, and already have their officer positions filled. 
Social Media Coordinator Brooke Jordan says "I joined the fashion club because it allows so many different groups of people to express themselves. There's so many different groups all around the world with different customs, but fashion is one thing that brings unity among them."
Wise says the club plans to take action on the dominant problem in today's society while having members express their own individuality. 
Although the club may be new to many, the Fashion Club wants people to be aware that they are doing more than just talking about their outfits: They are trying to make change.
Leave a Comment
Your donation will support the student journalists of Dallastown Area High School. Your contribution will allow us to purchase equipment and cover our annual website hosting costs.