Baseball for a Cause
Dallastown hosts its first-ever Beat Cancer baseball game to raise awareness for childhood cancer and to honor Four Diamonds child and DAIS student Drew Herdson.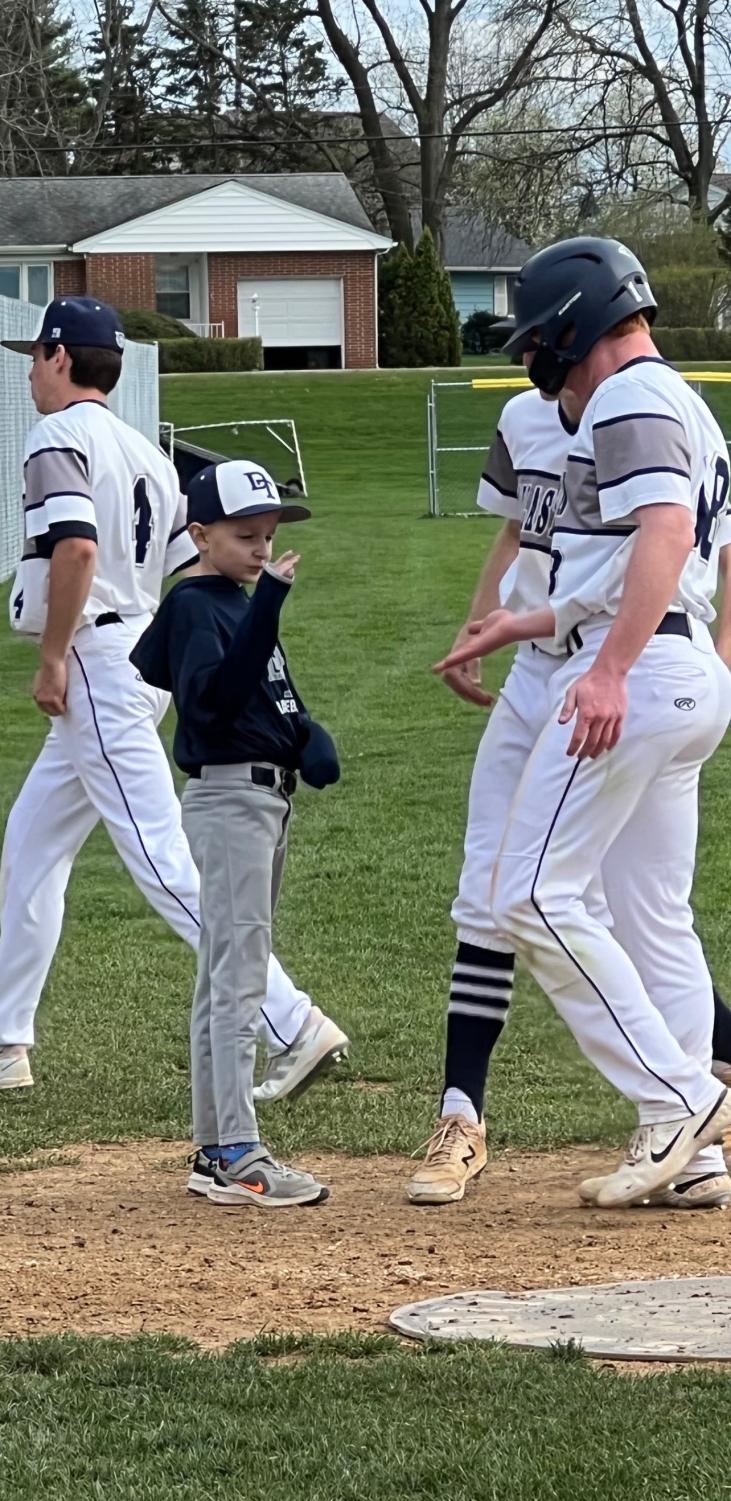 On Thursday, April 14, Dallastown Baseball hosted its very first Beat Cancer baseball game.
Drew Herdson who is a Four Diamonds kid, DAIS student, and baseball lover, was given the opportunity to be the honorary bat boy for the game. 
"One of our baseball families mentioned Drew to me last fall," varsity baseball coach and DAIS teacher Greg Kinneman said.
Drew was first diagnosed with Medulloblastoma in Aug 2020. He is now in remission and cancer-free.
Although Kinneman does not have Drew in class, he was aware of his battle with cancer. When Kinneman learned of his love of baseball, he wanted to involve him in some way. 
"After some thinking about the best way to involve Drew, I thought having him to a game to be would be a great experience for him," said Kinneman. 
Kinneman proceeded to reach out to Red Lions coach Kevin Lawrence. The common goal of the cross-town rivals was to join forces and raise money for Four Diamonds.
To advertise the game, Drew and Kinneman made a commercial together to get the word out about this special game. Wildcat TV broadcasted the commercial on the morning announcements. 
At the game, the Wildcats, and Lions raised money to support Four Diamonds and Dallastown Mini-THON.
Dallastown Mini-THON offered a presale of event shirts and sold about 400. They also set up an online website for donations, took donations at the game, and sold other merchandise.
In the end, the teams raised a total of $1,860.56 and players from each team held up the total at the end of the game.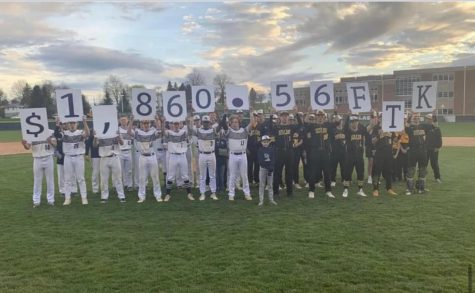 Drew is a Four Diamonds kid but what does that mean?
Four Diamonds is a non-profit organization that supports the families of children diagnosed with cancer. They make sure that families are supported financially and emotionally through the process.
Drew's parents had the medical bills covered by insurance, but while Drew was receiving treatment in Baltimore, Four Diamonds Provided them with money for things, such as gas and food. 
Drew was stoked to be a part of the action, "I'm excited to sit with the team, and watch the game and getting a shirt and hat," Drew said. 
"
It's very kind, very uplifting, and inspiring for Drew. We are grateful for the whole team being involved.
— Nicki Herdson
Both the Dallastown and Red Lion boys felt like they are playing for something bigger this game.
"We are playing for the kids," Red Lion's #38 Corbin Sparks said.
In the bottom of the second, the Wildcats were down by one with two outs, but Dallastown's TJ Ohm brought in the tying run, Camden Flinchbaugh. 
The game then had to go into overtime, where the Lions scored to come back on top. With a score of 5-6 starting the bottom of the 8th inning.
With lots of anxiety in the stands, two outs and the Wildcats down by two points, Dallastown's Colin Ahr hits a walk off home run, bringing in the winning runs.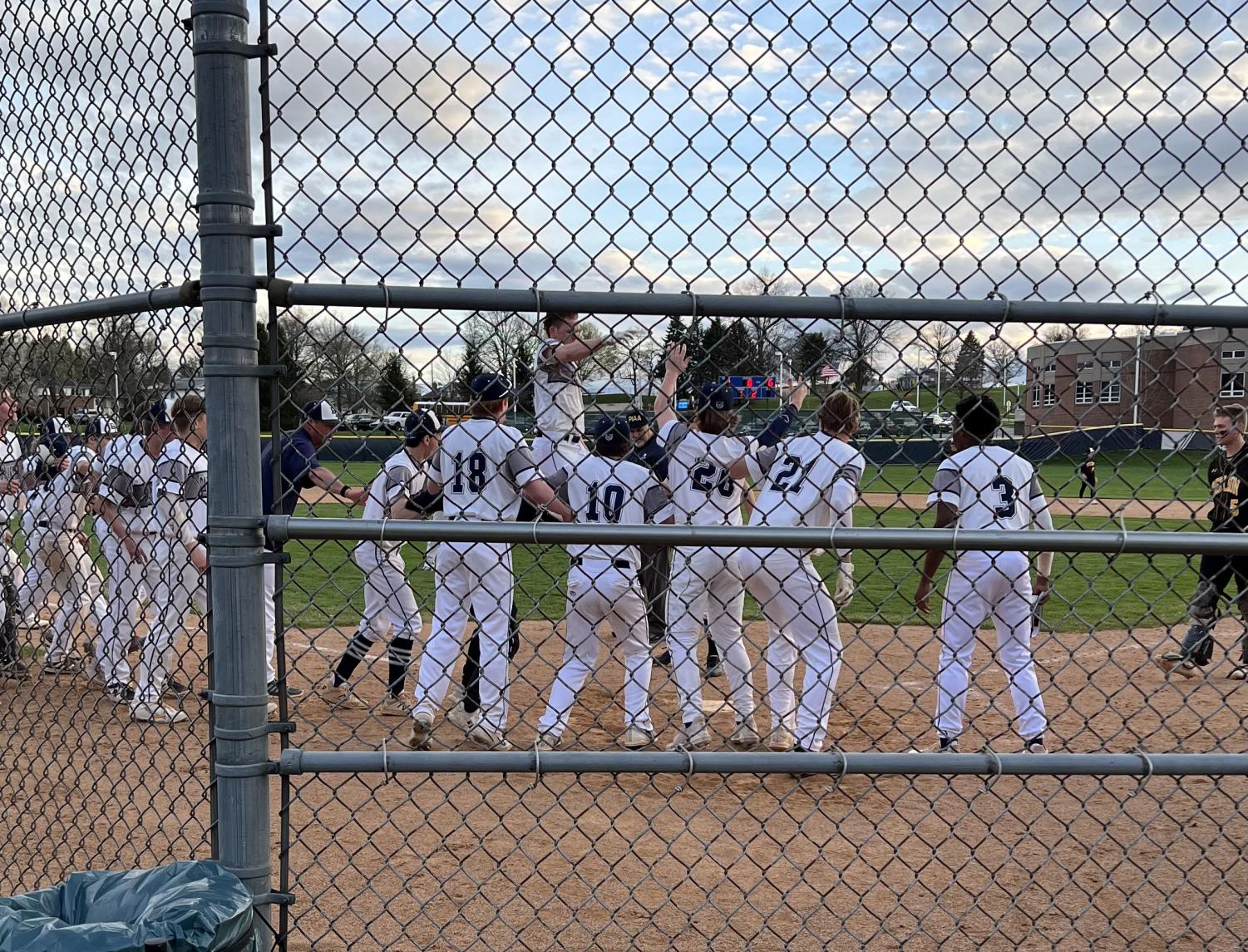 The Wildcats ended up taking the win over the Lions, with a score of 7-6.
The Dallastown baseball boys think this is a great experience for Drew.
"If I was getting this chance to watch a very competitive game at the Dallastown vs. Red Lion game up close and have the game be in honor of you would be pretty cool." Dallastown's #19 Ben Neutzel said.
This is a tradition that Dallastown Baseball hopes to continue in the future. 
View Comments(1)
Your donation will support the student journalists of Dallastown Area High School. Your contribution will allow us to purchase equipment and cover our annual website hosting costs.