Capturing Special Senior Moments
Senior year can be one of the most exciting and rewarding times of a student's life. While the memories of high school are never forgotten, snapping senior photos aren't either.
Erin Schiefen is a proud wife, momma to 3, and the owner of Erin Elaine Photography. She grew up in the area and attended York College. After enrolling in college undeclared, she found the spark for her dream career. 
She secured a job at a local nonprofit agency out of college and began taking photos for friends who were getting married. Over 10 years later, she is a successful business owner with a love of photographing high school seniors.
"While photography was never my dream job as a young girl it has become just that, my dream job," Schiefen says.
Her studio is located in Wrightsville, PA., which is a short walk or drive away from many of her photo locations. 
Session days are Schiefen's favorite. She currently offers 4 different all-inclusive senior collections to choose from. This gives every senior the freedom to make their session exactly how they want.
"I absolutely LOVE senior sessions and meeting my seniors and their families. Session days never ever feel like work to me, it's the best part of my job. It's a privilege to play a small part in a senior's year." she said.
"If I can give you just one moment during your session or one photo that truly makes you love yourself for exactly who you are, my job is a success." -Erin Schiefen
In addition to session days, she enjoys being a huge impact on her senior clients' lives. Michaela Long is a senior at Dallastown and is also a VIP Member of Erin Elaine Photography.
"As a VIP, I've had the experience of meeting girls from different school districts, and she makes the transition for sessions with them so smooth. She treats you as a friend rather than a client, and I will miss her very much when the year is over." Long states.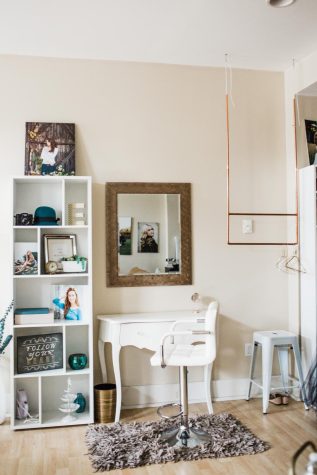 Throughout sessions at various locations like the Susquehanna River, historic buildings, and downtown Wrightsville, there are always memories made.
Dallastown seniors Kaelyn Diehl and Emma Groff are also VIP Members of Schiefen.
"Erin made me feel so confident in my own skin. We had a photoshoot where we wore no makeup and there was no editing of the photos. That was my favorite because she made me feel beautiful naturally." stated Groff.
Although Schiefen is a photographer, she is also a role model to many. Her job is to make sure everyone feels amazing in their body, no matter how they feel.
"She has completely built up my confidence. Before I started, I had little to no confidence taking photos, but she showed me that everybody is beautiful and you don't need makeup or filters to see that!" says Diehl.
"Something happens when you become a parent, one day it may happen to you. You want nothing more than for your kids to grow up into happy, successful, and compassionate adults. Working with young women for so many years, I get to see firsthand how amazing each of them are as they come through the studio. If my girls grow up to be as wonderful as the young women I have had the privilege of working with, my mom heart will be thrilled." Schiefen mentioned.
Leave a Comment
Your donation will support the student journalists of Dallastown Area High School. Your contribution will allow us to purchase equipment and cover our annual website hosting costs.