Kanye's Genius Overshadowed by Drama
Even though he can be controversial, no one should forget his musical talent.
Kanye West. A name surrounded by drama and chaos.
From interrupting Taylor Swift at the 2009 VMAs to his failed marriage to Kim Kardashian his questionable Tweets, Kanye has become the subject of lots of discussion – much of it negative.
West is a musical genius who doesn't deserve his  music career being overshadowed by the drama and here's why.
First, he's an award winning producer and performer who has worked with and discovered countless artists that are now successful today such as John Legend and Travis Scott.
West is a 22-time Grammy Award winner and has 17 Billboard Awards. He has won awards as a writer, producer, and performer.
Second, all of his awards and successes didn't stem from much other than his genius. He is a self made man.
West grew up poor, living with only his mom, Donda, who was a professor, not making sufficient income in Chicago.
"
West is a musical genius who doesn't deserve his  music career being overshadowed by the drama."
West had no fortune, yet his talent was rare. He began creating beats at a  young age, and it eventually took off by his early twenties when he was discovered.
West didn't have his success given to him; he worked diligently and had the drive to succeed.
Finally, West has had to overcome a lot of personal tragedies and mental health issues, which may, in part have added to the drama surrounding his life.
West's mom passed away in 2007 and that created a very traumatic mentality for West.
After her death from heart failure , West's mental health became severely compromised. Despite having bipolar disorder from an early age, it has really stunted him even more without having his mom by his side.
The collapse of his highly public marriage to Kim Kardashian also added to his mental health issues.
As a way of "coping" with the divorce he publicity embarrassed himself and Kim Kardashian.
He would downgrade her and her new boyfriend Pete Davidson.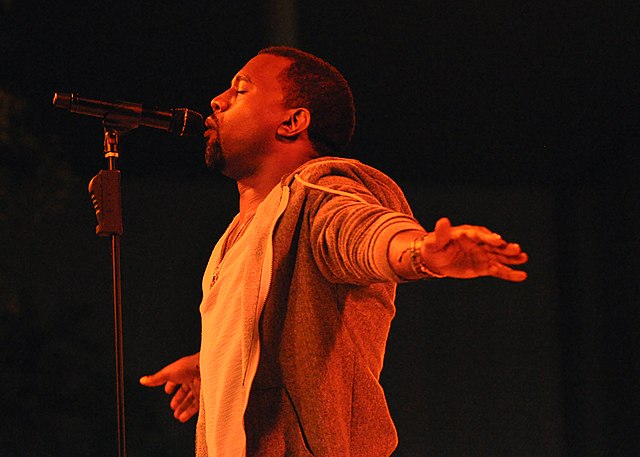 It got to the point where he wasn't allowed to perform at the 64th Annual Grammy Awards even though he was nominated.
He is a very talented person and a legend in the music industry but sometimes he gets caught up in drama to where it gets out of control.
Kanye West is a musical genius, yet he isn't fully recognized as the phenomenon he is. West is surrounded by consistent drama and chaos that he continues to put himself in, but is that something that should define his entire persona as?