Queen of Diamonds
Dallastown junior Alexi Dowell started her career playing baseball with the boys and is now one of the leaders of Wildcat softball.
Some may say the smack of a baseball and softball sound the same, but for Alexi Dowell, it's far from it.
Alexi Dowell is a Dallastown junior on the varsity softball team, but she was not always a softball player.
For seven years, Alexi played baseball for Dallastown Cougars. She was very well known, considering she and her younger sister Alonna Dowell were the only girls involved in the program. 
Being a girl in baseball was not always easy for her. Alexi had to deal with the snarky comments from boys on other teams saying she's not good enough and taunting her with the fact that she's a girl. 
"As a parent, the feeling was challenging, however, I knew that it would give her the courage to prove them wrong," her mother Crystal said.
The respect she eventually gained was not given, it had to be worked for. 
"My best little league memory is hearing the other team joke around saying, 'There's a girl on the team' and 'she's not even good' and then hitting a home run my first at-bat," Dowell said. 
Some people may say having a parent as a coach is awful, but Alexi she thinks it was a blessing. 
"My dad has the biggest impact on me with the sport. He pushes me every day to be the best version of myself on the field, He's my biggest supporter," said Dowell.
Her Father Matt Dowell has always been right by her side on the field. Always there as her Little League coach and now her varsity softball coach for Dallastown.
She dreaded the day that she had to make the switch from baseball to softball.  She originally did not want to make the switch, but in order to play in high school, she had to play softball.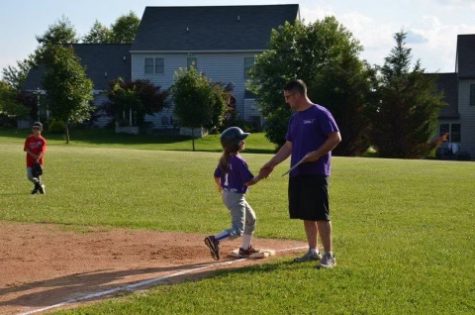 "The thought of having to switch from baseball to softball was scary for me," said Dowell.
The first softball team Alexi played on was the PA Ball Hawks, a very well known and respected organization. 
The Ball Hawks experience is what pulled her into softball. She realized that she can still have fun, even though it's not the sport she grew up with. 
The biggest difference between baseball and softball for her is the speed of the game.
 "Softball is such a fast game," said Dowell. 
Alexi will always have a love for baseball, it has given her the confidence to succeed. 
"Baseball impacted me by realizing you can put your mind to any goal you want and achieve it by believing in yourself," said Dowell.
As well as, the relationships, Alexi developed are still very prominent in her life. 
According to her mom, "The relationships she developed at that age set a foundation for how she interacts with people now and helped develop her personality." 
Alexi has now been playing softball for four years, and she is totally in love.
"I thought it would have been the hardest thing for me, but actually ended up being the best thing that's ever happened to me," Dowell said.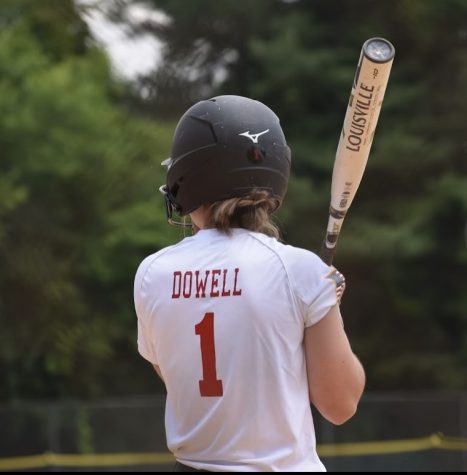 As only a junior in high school, she is helping to lead the softball team to a successful season. 
"Her attitude towards the team is always the same. Cheerful and excited, she is a great softball player, amazing teammate and friend. I could not ask for anyone better to be next to on the field," said senior softball player Tessa Thompson. 
Dowell currently has four home runs, 15 runs batted in, and nine runs scored this season. 
Without playing baseball as a young girl, Alexi does not think she would be who she is today, and she will forever be thankful for her parents putting her in Little League. 
Leave a Comment
Your donation will support the student journalists of Dallastown Area High School. Your contribution will allow us to purchase equipment and cover our annual website hosting costs.