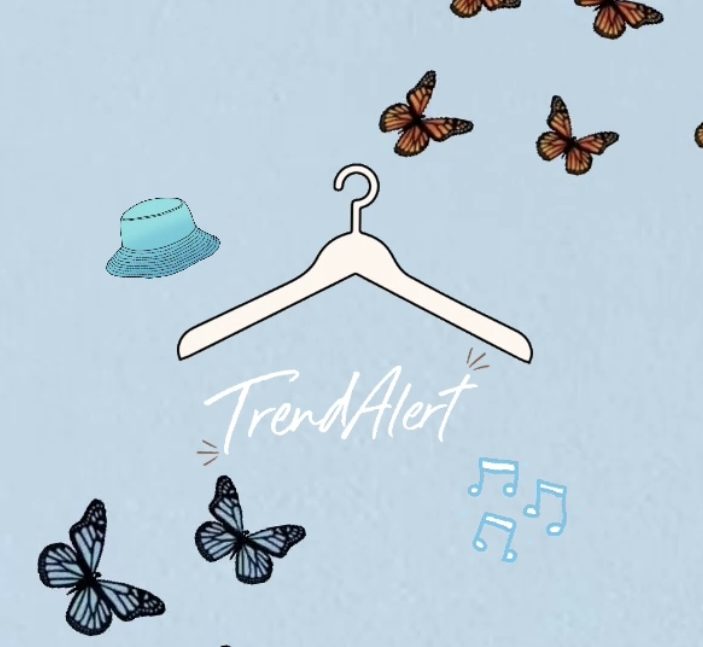 Timely Trends
Take a look at these 8 categories filled with the favorite trends from the Class of 2022!
Clothing Trends
Here are some trends we favorited throughout our senior year!
Take a peek at this video filled with the seniors top fashion trends!
DT Beacon Senior Trends
Top 5:
Mom/Baggy Jeans (1) Jordan's/Dunks (2)
Flare Pants (3)
Turtlenecks (4) Claw Clips (5)
Honorable Mentions:
Doc Martens, flannels, Air Forces, layers, ripped jeans, converse, graphic tees, puffer jackets, low rise jeans, and pj pants
Used to Wear
Some trends we were embarrassed we wore!
Honorable Mentions:
Colored jeans, fake glasses, high socks, and headbands
Our Year Through Music
100 hits throughout our entire senior year!
Throwback Songs
Here is the senior class's favorite throwback songs!
Top 5:
Party in the USA by Miley Cyrus (1) Love Story by Taylor Swift (2)
Ms. Jackson by OutKast (3)
The Spins by Mac Miller (4) Sweet Caroline by Neil Diamond (5)
Honorable Mentions:
Classic by MKTO, Hotel Room Service by Pitbull, Party Rock Anthem by LMFAO, Watch Me (Whip / Nae Nae) by Silentó, TikTok by Kesha, and Super Bass by Nicki Minaj
Bands/Artists Seniors Used to Love
Here are some bands and artists we were embarrassed we loved!
               One Direction (1)                                  Big Time Rush (2)
                 Justin Bieber (3)                             Panic at the Disco (4)
                 Fifth Harmony (5)
Honorable Mentions:
Twenty One Pilots, Five Seconds of Summer,
Coldplay, Jake Paul, Katy Perry, and The Wiggles
Social Media
Here is the Class of 2022's favorite social media apps!
Snapchat (1)
TikTok (2)
Instagram (3)
Honorable Mentions:
Twitter, Youtube, and Spotify
View this profile on Instagram
Make sure to follow The Beacon on Instagram if you aren't already!
Binge Worthy Shows
Here are some binge worthy tv shows we favorited throughout our senior year!
Euphoria (1)
EUPHORIA: Season 1 • Official Trailer | HBO • Cinetext
Bridgerton (2)
Bridgerton | Official Trailer | Netflix
Squid Game (3)
Squid Game | Official Trailer | Netflix
Criminal Minds (4)
Criminal Minds Series Finale Trailer (HD)
Outer Banks (5)
OUTER BANKS Trailer (2020) Netflix
Honorable Mentions:
Friends, Greys Anatomy, Phineas and Ferb, Rick and Morty, Selling Sunset, Stranger Things, The Office, Gilmore Girls, and New Girl
Local Hangout
Here are some hot spot locations you can spot the Class of 2022 at with their friends!
Honorable Mentions:
Community Aid, Kung Fu Tea, Galleria Mall, Lake Redman, Lion's Park, Orchestra Room, Roll 'R' Way, Roma's, Round the Clock Diner, and York Township Park