What Happened to Mr. Croft?
Dallastown's beloved security officer leaves DHS for new opportunity but still considers himself a Wildcat.
He monitored the halls, checked in on people, and always had a smile on his face
Dallastown security officer Mr. Derrick Croft was a student and staff favorite. So, where did he go?
Croft started at DHS in August of 2017, and spent five years walking the halls and becoming a part of the school community.
This past winter,  Croft decided to leave Dallastown to pursue a new opportunity at York Suburban High School. It was not an easy decision.
"I left Dallastown because I was offered a job with paid holiday benefits," Croft said.
He has many fond memories from Dallastown but for this basketball fan, one stands out.
"I have so many memorable moments! The most I would say is when Michael Dickson hit the game winning shot! We were playing Suburban at home. He hit a three pointer at the buzzer," Croft said.
Does he miss Dallastown?
"Yes I really enjoyed my time working at Dallastown. It's okay where I work but I don't enjoy it like I did at Dallastown," Croft said.
And Dallastown misses Croft.
Mrs. McNair is a Dallastown employee who worked alongside Croft and appreciated his sense of humor.
"He is the most funniest person I've ever met and is a basketball fanatic," McNair said.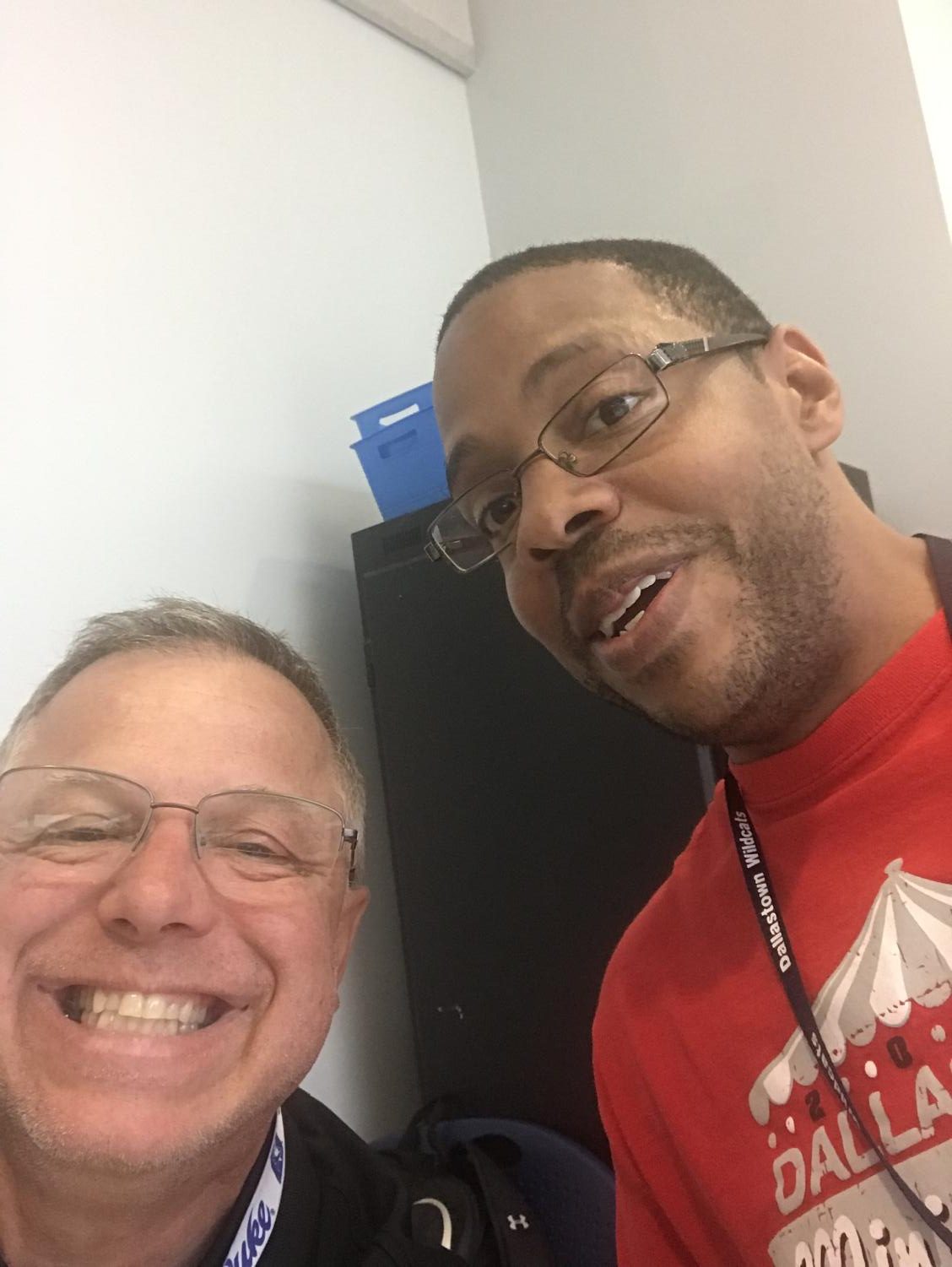 Study hall monitor and Dallastown basketball coach Mr. Gibbs is one of Croft's good friends.
"He is a very charismatic guy and would always make me smile," Gibbs said.
Although you might not see him in the halls, you might still end up seeing him in the band room or maybe on the court.
"I'm a musician on the weekends also I still help volunteer coach at Dallastown," Croft said.
Although he isn't in the front lobby everyday, Croft says he'll be at Dallastown events because he will always consider himself a Wildcat.