From Recording Rookie to Scary Short Film Director
Since his time in video classes at Dallastown, Jacob Arbittier has crafted a career characterized by film and fear.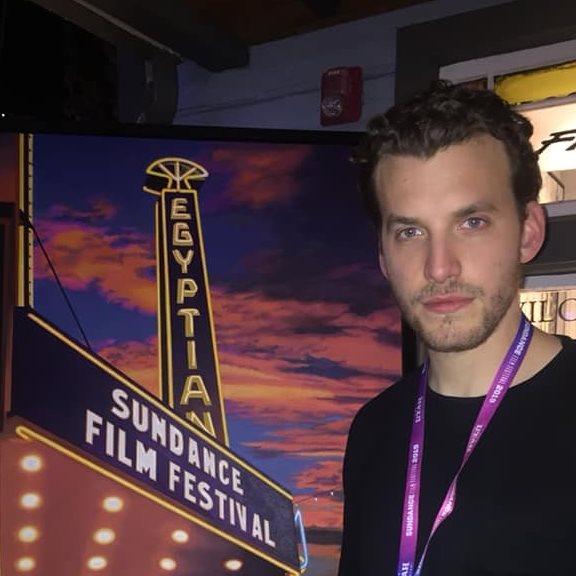 Heavy breathing, a dark room, and silence.
Nightmares terrify people when they least expect it, alarming them in the dead of night. The next morning, they try hard to forget the scare. 
Others use these frights as fuel.
Class of 2013 graduate Jacob Arbittier recently visited video students at Dallastown to explain how his career as a short film director centers around petrifying people.
Arbittier is the founder and CEO of BURNT MILL ROAD, a production company that has released about 60 high-quality horror shorts. He is also a graduate of Syracuse University, where he earned a Bachelor of Fine Arts in acting.
While finding his niche in the professional world, Arbittier has overcome challenges and kept consistent.
Working in his spare time as an operations coordinator for DreamWorks Animation and a development intern at Tom Hanks' production company, Playtone, have given Arbittier greater experience in the film industry.
"Filmmaking is all about rolling with the punches. The more of these that you do, the more flexible and pliable you become," Arbittier explained.
"
Filmmaking is all about rolling with the punches. The more of these that you do, the more flexible and pliable you become.
— Jacob Arbittier
Creating a short film also involves finding a location to shoot at, feeding a cast and crew, and moving steadily through a script-all of which falls on Arbittier's shoulders.
With the role of director comes the lofty task of making many decisions. Yet, Arbittier doesn't rush this process. Instead, he lets his distinct ideas guide his goals.
"It's my responsibility as a director to have a specific vision," Arbittier asserted.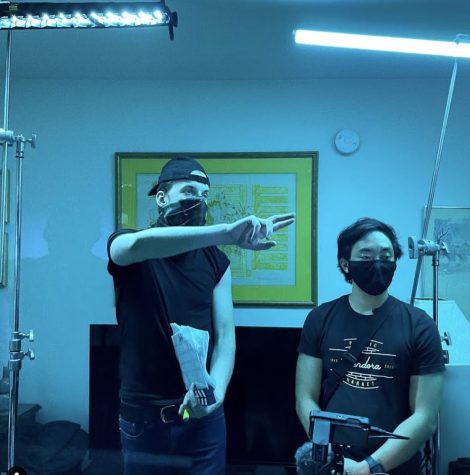 These visions have not only come to fruition in films such as "Dogsitting" and "The Waiting Room", but have each given Arbittier opportunities to improve in his field. 
"There's really nothing secret about it. I would just advise you to constantly make stuff. It's all about your craft," Arbittier claimed.
 Time management and funding are crucial in film-making as well. On average, a project may cost $150 to $200, with the added cost of food, props, and technology for special effects.
He released his first two feature films this past year, and plans to release the next one in July. On top of this, new horror shorts are released every Friday on BURNT MILL ROAD. 
Before a life and career in Los Angeles, Arbittier started in the same classroom that video students at Dallastown sit in today, crediting it as the first class where he began innovating short films. 
Sophomore Riya Agarwal enjoyed the experience, mentioning how interesting it was to learn about his journey of becoming a director in such a busy area.
"It was interesting to learn the process behind how he's able to direct a short film from start to finish and the production that goes into it," Agarwal stated.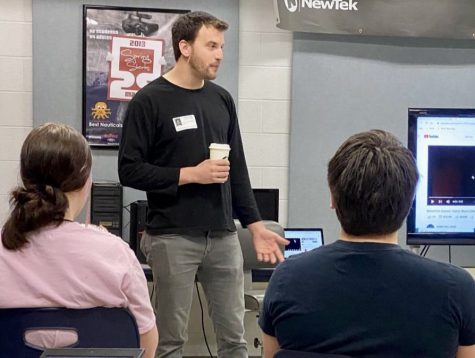 Not only did he inform students about his industry, but he inspired them as well.
"I really liked how encouraging he was about just starting out. It's good to know that practicing and letting yourself make bad content can make you a better filmmaker," Agarwal explained.
Along with classes involving video, Arbittier also participated in the annual Spring Shorts Festival hosted by Dallastown's Video Production Club.
His success through scares is only the beginning, and he plans for more films and thrilling projects in the near future.
"Never lose your focus and drive for what you initially came out to do. There's nothing better than having a dream and then fulfilling it."
View Comments(1)
Your donation will support the student journalists of Dallastown Area High School. Your contribution will allow us to purchase equipment and cover our annual website hosting costs.