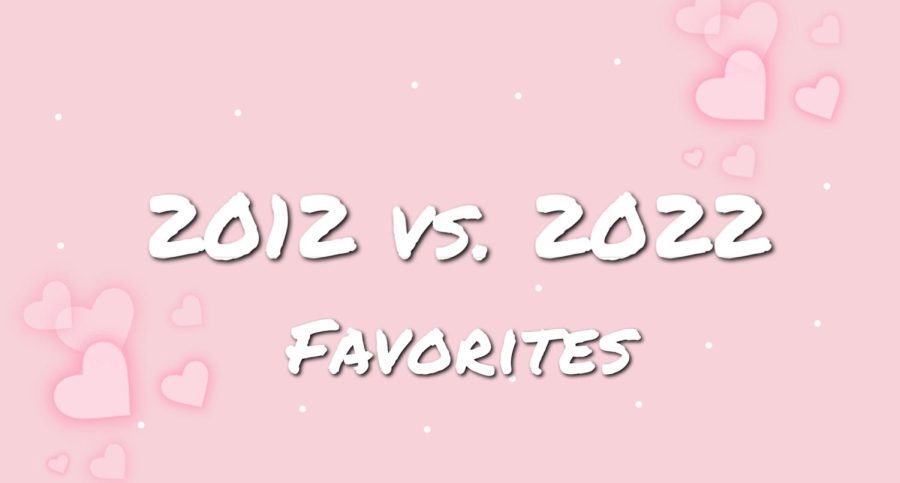 Trendy Transformations
How much has 10 years truly changed?
May 26, 2022
As the 2021-2022 school year comes to an end, we are throwing it back 10 years into the past. 
Looking back at the Class of 2012s favorites. We will see the differences and similarities between then and now. 
Take a glance at our and their favorite books, TV shows, hangout spots, clothing trends, and apps. 
Without further ado, let's travel back in time 10 years to open your eyes to how the world has changed.
Class of 2012
Favorite Book – The Hunger Games 
A science fiction novel, written by Suzanne Collins in 2008, took the win for the favorite book for the class of 2012. 
In the 2011-2012 school year, 36.9 million copies were sold. It was the raving book of Dallastown and the United States.  
The Hunger Games is based on an annual event where one boy and one girl from each of the 12 districts surrounding the capital are randomly selected to participate in a televised deathmatch.
Written from the perspective of Katniss Everdeen, who was selected to part take in the event. 
The class of 2012 also voted Harry Potter, The Bible, and Twilight Saga for second, third, and fourth place in this category. 
Favorite TV Show – The Big Bang Theory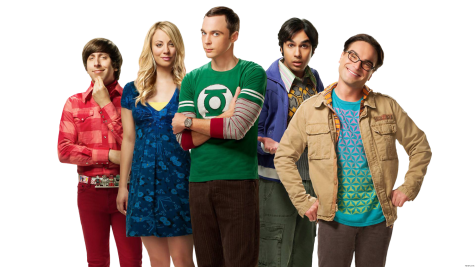 For the Class of 2012s favorite TV show, the Big Bang Theory came out on top. 
Originally aired on CBS, the Big Bang Theory came out in 2007 and continued with new episodes until 2019.  The show produced 274 episodes over 12 years.
Based on best friends and roommates Leonard and Sheldon, the show is about how these two people try to understand how the universe works, and how none of that brilliance helps them with their social lives. 
The class of 2012 also chose Lost, Pretty Little Liars, and Family Guy as the other class favorites.  
Favorite Hangout Spot – A Friend's House
Hey, want to come over later?  The class of 2012 picked a friend's house as their favorite hangout spot. 
The door of possibilities when hanging out at a friend's house is endless. You can do anything from watching a movie to makeovers to going outside, the possibilities are endless. 
Along with a friend's house, the class of 2012 also enjoyed hanging out at Sheetz, Sweet Frog, and Starbucks. 
Favorite Fashion Trend – Dresses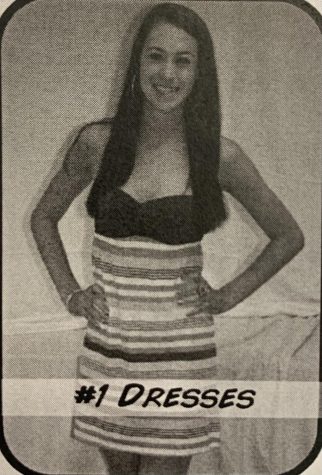 Dresses, it's something lots of people hate in 2022, but the class of 2012 loved them. 
Dresses are so easy to execute. It is a whole outfit in one. You never have to go through the stress of finding a top and bottom that match. 
Not only are they easy, but they are oh so comfortable. You can even wear them for any occasion. Dress them up or dress them down. 
Some other favorites of the class of 2012 are scarves, Sperrys, and mid-calf socks.
Favorite App – Twitter
The sound of the little bird chirping after posting a tweet was a class favorite in 2012. 
Twitter is simply a social networking app where you can make short posts known as tweets. You can post text, photos, videos, and links. 
Twitter is popular because of its ability to share breaking news, and share content that interest you. 
Along with Twitter, some other voted favorites were, Instagram, Temple Run, and Draw Something.
Leave a Comment
Class of 2022
Favorite Book – Great Gatsby
A Scott Fitzgerald novel, The Great Gatsby, was the reigning classic for the class of 2022. 
The book is set in the Roaring 20s and follows the story of mysterious millionaire Jay Gatsby. Narrated by Nick Carraway, Gatsby's neighbor, this book is both a love story and a tragedy.
The novel has also been made into a film on two separate occasions, one in 1974 and later in 2013.
It was first published in 1925, and the education system has managed to keep the classic alive for students almost a century later.
The students of Dallastown can be found reading this book on their own time or for their English class, as it has been deemed High Literary Merit.
Favorite TV Show – Euphoria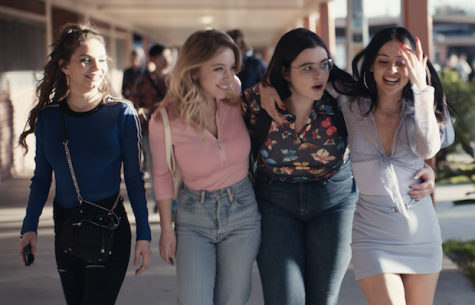 The most binge-worthy show of the 2022 senior class was the new HBO Max favorite, Euphoria. 
The TV series includes two seasons that focus on mature topics while trying to avoid glorifying them. Most of the show is narrated by the main character, Rue, while also taking the audience through her addiction journey.
While it may be too explicit for some, Euphoria is a show that is capable of connecting with the young adult audience, as it's centered around a group of high school students.
Season 1 of Euphoria was released in 2019, and after three long years of waiting, fans finally got the second season in January 2022.
Favorite Hangout Spot – Sheetz
Wawa fans, you might as well skip this section, because the students of Dallastown are here to rave about Sheetz.
The convenience store/gas station chain sells custom food, beverages and convenience store items, with all locations having offered 24/7 service since the 1980s. 
Their mac n' cheese bites and mozzarella sticks are some of the go-to's for Dallastown kids.
The Class of 2022 proves you can turn anything in York into a hangout spot, even a gas station.
Favorite Fashion Trend – Mom jeans/baggy jeans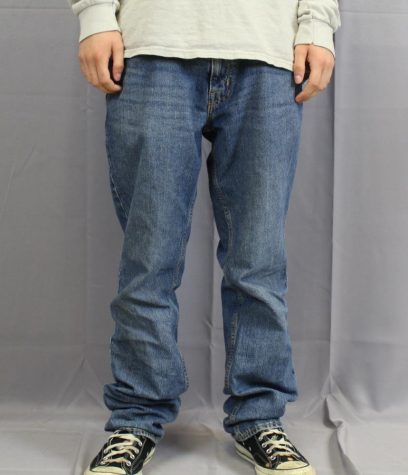 The 90s have made a comeback.
The loosely fitting pair of denim pants have made their way back to the top for the seniors.
The Class of 2022 walked into high school with skin-tight jeans on and are walking out in looser style.
Mom jeans and baggy jeans are a clothing staple. People can wear them in any way they want for almost any occasion.
It's been apparent that the seniors are grateful for the past few decades coming around full circle. 
Favorite App – Snapchat
This is no surprise for the Class of 2022. Snapchat has become one of the main forms of communication over the last few years.
On the app, people can reach friends quickly and efficiently, either by sending a chat or snapping a picture. 
The app contains lots of different features, including Snapchat memories to see what you were doing a year ago, news coverage on the explore page, and stories to keep up with friends. 
Tik Tok was a close second, being only one vote short.
Leave a Comment