Slam Dunk in Sports Journalism
Dallastown grad and Temple University student Brielle Berry is stepping outside of her comfort zone to do what she loves.
Sometimes our passions are our biggest motivators when finding an area to pursue.
For Dallastown Class of 2019 graduate Brielle Berry, basketball was a crucial part of her high school experience. After 12 years of the sport, she knew she couldn't just let it go.
Berry has taken her love for sports and paired it with her interest in broadcast journalism to become a journalism major with a sports media certificate at Temple University.
Berry's desire to dabble in all aspects of journalism and keep up with Philadelphia sports has catalyzed her involvement in various shows on Temple's Sports Radio station WHIP, the Owl Sports Update, and the Sports Media Society for Women at Temple.
"Temple is so advanced and has such an amazing program," Berry explained.
Temple's proximity to everything happening in Philadelphia is a huge bonus for Berry. The ability to get into all school sporting events free has been advantageous as well, allowing her to grow in her knowledge and passion for sports coverage.
Berry's involvement extends outside the classroom as well.
Freelancing for Liberty Line, running her own podcast, and recently securing an summer internship in Manhattan for SportsNet New York display her drive for success in her field.
Berry already has multiple accomplishments under her belt, including a mid-atlantic Emmy with a friend and attendance at the 2022 SheBelieves Summit in Los Angeles for empowering women in the sports industry and beyond.
Despite her experiences and feats both in and out of school, Berry has faced adversity as a female in this industry.
This didn't stop her from stepping into her role at WHIP even though she was the only female there at the time.
On WHIP, she hosts show such as Chick Chat, Temple Talks Philly, and Sunday NFL Countdown-all of which focus on sports news and updates in the surrounding area.
Her involvement has even lead to a few more women joining the station.
"Being a woman in this area can be difficult. It's always good to have women in your corner," Berry elaborated.
Berry explains that no one should let others reduce your worth, instead suggesting to use criticism as fuel for improvement.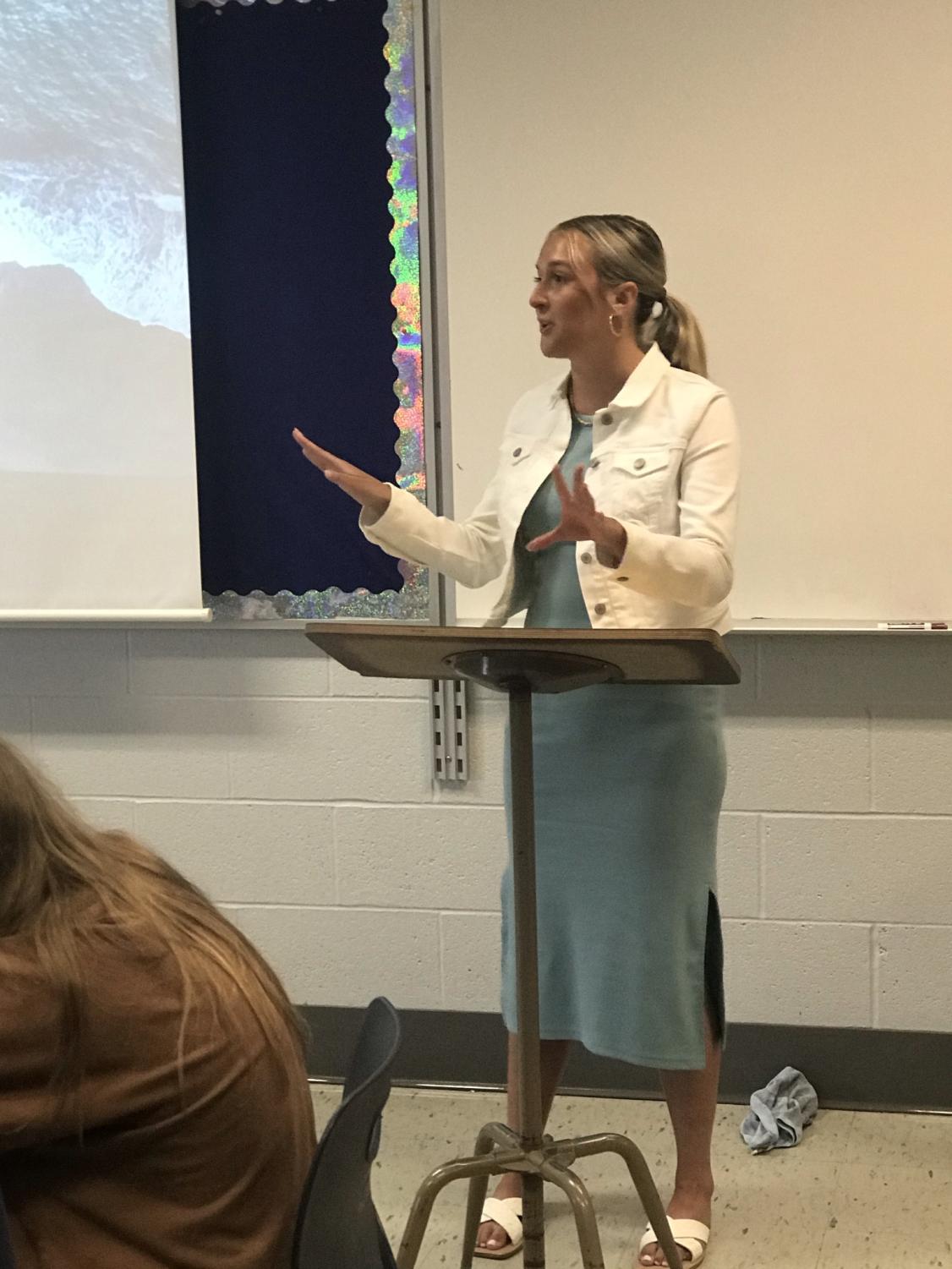 "Step outside of your comfort zone and do the things that will push you," Berry mentioned. "You have to love what you're doing, and do something that challenges you."
Berry recollects that her favorite memory at Dallastown was winning the girl's basketball county championship her senior year, while the most beneficial class she claimed was video.
With these memories in mind, Berry uses the skills she learned both academically and athletically to move closer to her professional plan.
"My ultimate goal is to be a sideline reporter," Berry mentioned.
She advances closer to this dream by reaching out to organizations, using her connections through family and school, and tackling challenging stories.
Frequent involvement means a lack of free time during school, but this doesn't stop her from attending any sports game when she can, or spending time with her five roommates.
Backed by her goals, dedicated mindset, support from her parents, and her experiences through her involvement, Berry has risen above challenges and continues to take advantage of opportunities.
"My life revolves around sports, and I love it!" Berry remarked.
Leave a Comment
Your donation will support the student journalists of Dallastown Area High School. Your contribution will allow us to purchase equipment and cover our annual website hosting costs.