Stay in Summer
The discussion of if The York State Fair should be held in summer if fall is a interesting topic at DAHS. These are people who believe and reason on why it's better off in the summer.
The 2021 and 2022 York State Fair was held in July. The 2020 fair was supposed to be the first year having it in the summer. Due to Covid that wasn't the case. 
Many discuss why they moved it.
According to Lancaster Farming, the York Country Agricultural Society changed the date to bring attention to the fair's size and heritage, and to increase attendance by avoiding overlap with the school year.
Students agree that the change brought more opportunities and time to go to the fair.
"I am so incredibly busy during the school year, that having the fair in the summer is one of the only times I can attend. Plus, the nostalgia of being out on a summer night with friends at the fair is something I cherish," Dallastown Senior Molly Binkley states.
The 2022 fair concerts were a big hit. During the day it was really hot to be there, but as the sun fell it became a brisk summer night to enjoy a concert by amazing musicians.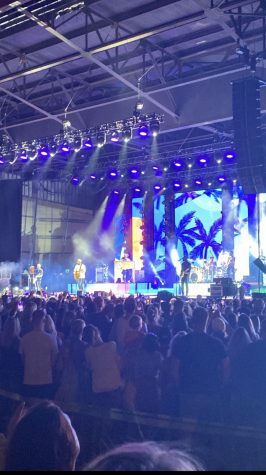 People didn't have to go to concerts to enjoy the fair. The food, games, rides, and being with your friends made the fair enjoyable for people.
"My friend performed in a goat show and I got to watch the goat show. I loved the different food stands and the little tent stores that were set up. The rides were also very fun," Dallastown Junior Grace McWilliams states.
Having the York State Fair in the summer gave people something to do. 
Being able to have fun with people around you is what summer should be about. That and for students being out of school for a couple of months. 
"I love just walking around with loved ones and noticing everyone else having fun. I always try and make it for the sunset too. My favorite parts are seeing the art/photographs, walking around the vendors, and finding something yummy to snack on, " Binkley says.
People who believe that the York Fair should have remained in the fall said it's too hot to be there, and that they like the fall breeze. 
But, people who enjoy the fair in the summer say they like the warmness and that they don't want to be cold at the fair.