Day in The Life of a Dallastown Student- Part 4
A four-part series of how students' days at Dallastown differ from each decade.
This is the fourth part in a four-part series examining the life of students at Dallastown through the decades.  Use the link below to read the previous articles. 
Introduction: 
The more things change, the more they stay the same. From dress codes and school lunches to classroom technology and cars in the parking lot, so much has changed at Dallastown High School over the years. 
In fact one might think that a student from the 1960s has nothing in common with a high schooler today. 
To discover what has changed and what has stayed the same, three former and one current DHS students were interviewed to compare a day in the life of a Dallastown student over the decades.
Meet the students:
Debra Raver attended DHS in the 1960's. After college, she taught English at Dallastown for 26 years, and is now retired.
Lisa Fisher attended DHS in the 1980s. She was actively involved in the Dallastown community before moving to South Carolina with her family.
Toni Sprenkle attended DHS in the early 2000s. She is currently the Varsity Football, Wrestling, and Competition cheer coach. 
Kayla Sebastian is currently a senior at DHS. She is the Student Body Vice President in addition to being a student-athlete involved with various other clubs and organizations.
After a long day of projects and exams, after-school sports and jobs, the sun is setting on another Wildcat day as the students come home for the evening routines.
Dinner
Dinner is served! Over the years, eating together as a family has become less of a priority to parents. 
"My family ate together every night by 5:30 p.m.," Raver said. 
"Either my parents make something, or I go out with my friends," Sebastian said. 
Over the years, there has also been a shift in eating dinner later in the evening. 
Sebastian will usually eat around 6-7 p.m., or even as late as 9 p.m. if she is working.
Sprenkle would eat between 5:30-6:30 p.m., in between her after school athletic practices and going to work at her job.
For Fisher, traditional roles were reversed in her household. 
"My Dad cooked more during the week, and my mom cooked on weekends," Fisher said.
Some common meals served at the Fisher household included tuna noodle casserole, spaghetti and meatballs, and potato casserole. 
Chores
In addition to having homework, some of the DHS students had housework as well! 
"I grew up with a single mom, so it was a team effort in our house! We took care of our rooms and our laundry, and then helped with house cleaning like dishes, vacuum, trash, yard work, etc.," Sprenkle said. 
Some of Raver's chores included helping with dishes, ironing her blouses, and keeping her bedroom tidy and Fisher's chores included vacuuming and loading/unloading the dishwasher.
"I don't have any specific chores, but I help out when I need to," Sebastian said.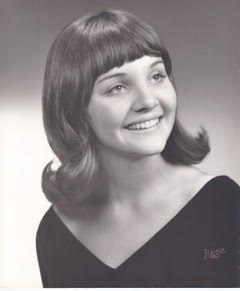 Household Rules 
While teenagers may wish they were independent, throughout the years they always have had to follow the household rules set by their parents. 
For both Raver and Sprenkle, their parents stressed that school was a top priority. 
"My parents were not overly strict, but expected me to not let them down by getting into trouble and that kept me on the "straight and narrow," Raver said. 
Sprenkle reflected, "I think my mom gave me a fair amount of freedom and trust, with the understanding that if you break that or get in trouble, you lose that freedom!"
If teens today think that there curfew is unfairly early, it hasn't changed that much for the Wildcats since the 80s. Fisher had an 11 p.m. curfew, Sprenkle between 10-11 p.m., and Sebastian around 10 p.m on school nights. 
Something else that hasn't changed – moody teenagers. Raver recalled that she could be "sassy and typically dramatic."
Unwind & Relax 
After a long day, the Wildcats are ready to unwind and relax before bed. 
Today, many teens enjoy spending time on their phones to unwind by either scrolling on social media or chatting with their friends. 
"I like to watch TikTok or YouTube videos; a lot of the time, I Facetime a friend before going to sleep," Sebastian shares. 
However, for the other Wildcats social media wasn't around when they were in high school. 
Sprenkle relaxed by taking a nice, hot shower while Debra and Fisher enjoyed watching TV.
In fact, spending time watching their favorite shows has always been a part of a Wildcat night. 
Before a teenager could binge watch a show from 20 years ago on their phone, families would watch television shows together.
"Our house was small and had one television in the living room, so we all watched the same news and comedies and westerns," Raver said. 
For Fisher, TV was a must because she grew up in an era where computers and video games where just entering the scene. Family sitcoms and soapy dramas were trending in the 80s. 
Some of her favorite shows included The Cosby Show, Dallas, Dynasty, The Dukes of Hazzard, Knots Landing, and The Love Boat. 
By the early 2000s, reality television became a new phenomenon in addition to classic sitcoms still beloved today. Sprenkle enjoyed watching Laguna Beach, Sabrina the Teenage Witch, American Idol, Friends, Survivor, The Hills, and Reba. 
For Sebastian, digital streaming allows her and her peers to watch shows that were popular years ago, including The Office and Criminal Minds. She also enjoys watching the latest trending Netflix shows. 
Evening Routine
Despite growing up decades apart, the Wildcat's all have similar evening routines including doing homework, watching TV, showering, and getting ready for bed. 
Fisher would go to bed the earliest, around 9-10 p.m.
During the 60s, Raver's bedtime of 10 p.m. was considered late. 
Sprenkle fell asleep around 10-11 p.m., depending on when she got home from work. 
Student's today tend to stay up much later, with Sebastian going to bed around 11 p.m. – 12 a.m.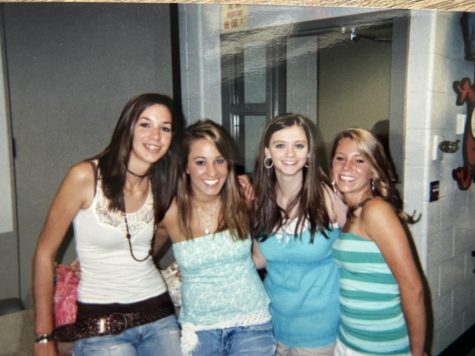 Favorite Dallastown Memories
A typical day in the life of a Dallastown student doesn't include some of the most memorable moments of high school. 
Throughout the years, getting to learn outside of the classroom were days the Wildcats always looked forward to. 
"In the 1960s, the senior class was treated to a 3-day trip to New York City, very closely chaperoned but exciting," Raver said. 
Fisher remembered the senior class trip to Hershey park and an underclassmen trip to the Smithsonian with Mrs. Schultz. 
Additionally, school dances were one of the most anticipated events of the school year for Sebastian and Raver.  
Sebastian enjoyed attending the annual homecoming dance, held the Saturday night following the homecoming football game.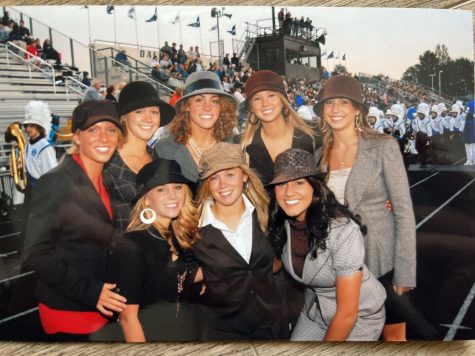 Raver enjoyed attending sock hop dances in the gym and the formal dances. 
"The Prom was held [immediately after graduation], forcing us to get ready in the gym in our long gowns, with hairdressers on standby. That was followed by an all-night party in the school, with food and fun," Raver said. 
The Wildcats also enjoy cheering on their classmates at sporting events. Even before the creation of the Student Section, school spirit was high at Dallastown.
"Everyone learned to sing the alma mater and I still sing it at football games. I attended nearly every football and basketball game, and every wrestling match," Raver said. 
Making lifelong-friends was one of Sebastian and Sprenkle's favorite high school memories. 
"My best friends were Emily Delp, Lauren Gurnari, Rachael Mann, and Sam Tabackin," Sprenkle said. 
The Wildcat Way
After taking a trip back in time by revisiting the high school days of Wildcats from the 60s, 80s, 2000s, and today, it is clear that the Wildcat experience transcends generations. 
Student's today may think they have nothing in common with their parents or grandparents. However, they face similar trials and tribulations of being a high schooler – difficult classes, balancing after-school activities and homework, keeping up with the latest trends, following their parent's rules – that the Wildcats before them conquered. 
Leave a Comment
Your donation will support the student journalists of Dallastown Area High School. Your contribution will allow us to purchase equipment and cover our annual website hosting costs.