On July 13, 2023, the film and television industry took a traumatic turn. 
The Screen Actors Guild-American Federation of Television and Radio Artists (SAG-AFTRA) joined the Writers Guild of America (WGA) to strike against the union's national board, the Alliance of Motion Picture and Television Producers (AMPTP). 
Writers and actors sought new contracts with tighter regulations to protect them from artificial intelligence programs that have started to take over the production. They also hoped to see an increase in performer based compensation to provide security. 
With an incomplete contract, comes a result in delaying America's favorite movies and shows, and affecting the lifestyle of members who are a part of the union. 
It even affected one of Dallastown's own.
Rebecca Wisocky, who graduated from Dallastown in 1990, starred in many films and is best known for her role as Evelyn Powell from the comedy-drama television series, "Devious Maids". 
Wisocky took the audience by storm with her new hit comedy series, "Ghosts" that also has been affected by the strike.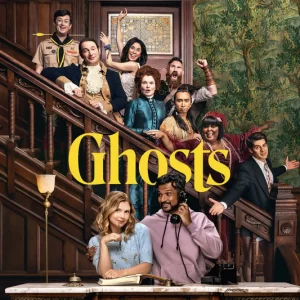 "Ghosts" made its debut in October of 2021 and has attracted over 11 million viewers over the past two years. As the strike took place for the screen actors, Wisocky had to take a pause from the job she loves to join a union that she feels passionate about. 
"No one wants to go on strike. I'd much rather be working at the job I love. But I believe in labor unions. I've been out on the line every week since May and will continue to do so until SAG has a fair deal," Wisocky stated.  
According to the Los Angeles Times, WGA drew the line when "writers realized studios were serious about using AI – if not to generate finished scripts." 
The strike was then initiated when artificial intelligence apps, like ChatGPT, became a threat to script writer's jobs as well as a cut in their wages. 
Although the WGA strike began in May, the screen actors didn't start striking until July. 
The decision for SAG members was initiated when a contract could not be mutually agreed upon, which developed the joint forces with WGA members. 
Wisocky even mentioned that, "Many of the things that WGA were striking for are also significant to SAG members so I was not surprised when we voted overwhelmingly to join the strike in July. Many of the ideas that are being discussed right now will have ramifications across other industries."
Wisocky began her acting career when she was a young girl at the York Little Theatre, where she found her shy self beginning to experience a new way to be a part of her community. 
After graduating from Dallastown, she continued her dream at New York University, making her way up on to the big screen. 
We spoke to Wisocky  in September and since then, an agreement has been made for the WGA strike. 
On Sept. 27, Hollywood's second longest and costly strike was officially declared over after 146 days on the line. This contract includes a variety of ways to protect WGA members. 
The biggest takeaways from the agreement has been an increase in pay with the minimum of 5% as well as getting the protection they wanted from artificial intelligence.  
SAG members are still looking for their new agreement contract as they are surpassing their 100th day on the picket line.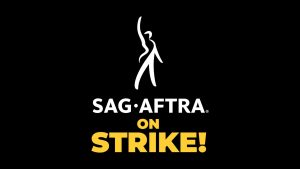 The debate between SAG and AMPTP has been moving very slowly and has even taken a pause due to the $500 million settlement difference. 
CNBC received a quote from AMPTP stating the newest update. 
"After meaningful conversations, it is clear that the gap between the AMPTP and SAG-AFTRA is too great, and conversations are no longer moving us in a productive direction."
Many actors and actresses including Wisocky are hoping for a resolved agreement so they can get back to what they love doing the most. 
"This has been a long and costly strike for many people but one that I believe sent a clear message that working people in America deserve to be treated fairly. They deserve protections and a share of the profits they help create," Wisocky added. 
The strike is still an ongoing, and members from both sides are scheduled to meet again and negotiate on Oct. 24.  It is now a waiting game for the writers as they hope for the return of their actors.