Loganville's Construction Moving Along
An update on the renovations to Loganville Springfield Elementary.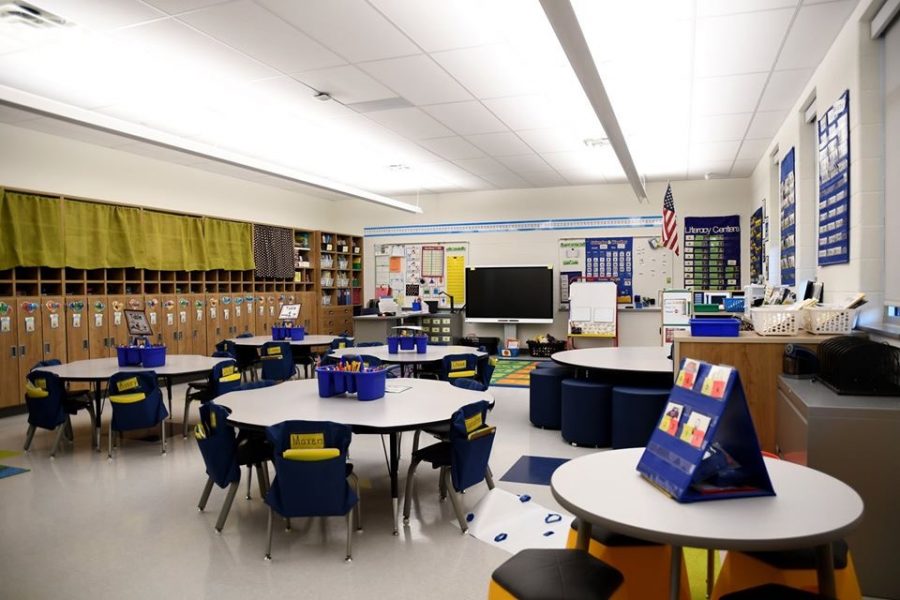 When students at Loganville Springfield Elementary went to school on Jan. 21, they were greeted with a newly completed gymnasium, cafeteria, four more classrooms, a nurse area, and an administration area.
Five years ago, during the 2014-2015 school year, the Board of School Directors, the Superintendent, senior staff members, and the District's Leadership Team agreed that Loganville needed an update.
They were most interested in addressing safety concerns and being able to accommodate more students with more classrooms. Plus, it has been almost 50 years since the school had its last official update in 1972. 
With the additions and new facilities they decided to add, the school will increase from 56,665 to 91,000 square feet. 
Construction officially began in Feb. 2019, after the ceremony was held Friday, Jan. 25, 2019. 
As of Jan. 2, 2020, the school is 68% complete. It is expected that by Dec. 18, 2020, the construction will be 100% completed and be in full use by January 2021. 
During the start of the 2019-2020 school year, seven new classrooms were already completed. 
"With the front entrance being relocated we have had to create new traffic patterns for delivery trucks, buses, vans, and car rider parents," Dr. Kelly Kessler, principal of Loganville Springfield, said. 
Construction on the addition from 1972 and other parts of the building from 1953 are part of the next phase. 
Additional aspects of the renovation include a courtyard, new front entrance, enhanced library-media centers, and small group instruction rooms.
"The goal is to keep all students and staff on-site at Loganville-Springfield during the construction phases, " Dr. Kessler said.
They have temporary classrooms set up in the gymnasium and stage area.
First-grader, Alice Stiles, is excited about moving to her new classroom. She is currently in a temporary classroom on the stage. "Our teacher made the walls black and is calling our room the bat cave!" Stiles said.
The staff also had to make accommodations for the playground area to ensure students are still getting fresh air, even though it may not be the same as before the construction. One third-grader commented that they no longer have their kickball fields. 
However, Kessler noted that the students are excited about this construction project and are anticipating the complete date. 
Loganville Springfield's updates have been moving along quite nicely and made lots of progress since our last article was published about the construction on Feb. 25, 2019. See the previous article below.