Old Favorites
March 11, 2020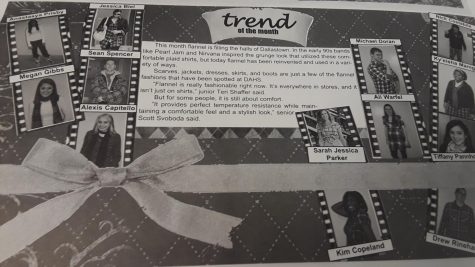 For many years, when The Beacon was an exclusively print newspaper, the back page had the heading Of the Month, and reported on trends, celebrity look-alikes in the school, a couple of the month, and other fun segments. 
Fun fact: the couple of the moth segment ended because couples were breaking up within weeks of appearing in the paper. Students became superstitious, saying that the monthly column was cursed. However, there are a few couples who lasted longer, which you can read about in "Love At First News Site."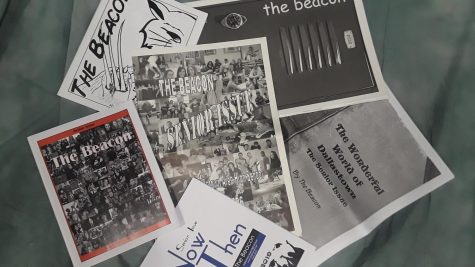 Another Beacon tradition that continues today, is the annual Senior Issue; however, even this tradition has gone through several changes since 1929. 
The first few issues of the Senior edition from 1929 until the first publication of The Spectator in 1946 basically took the place of a yearbook. It featured head shots of seniors and a "Last Will and Testament" section. 
The Class Will was a way for students to leave a legacy, even if all they were leaving was a seat in the cafeteria. This segment ended in the 80s, but the printed Senior Issue will still be coming out before the end of this school year with plenty of nostalgic throwbacks for the Class of 2020.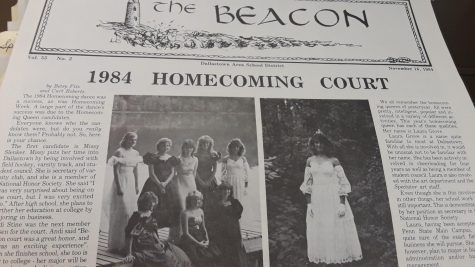 Another tradition that the Beacon has is highlighting school dances.  For many years The Beacon published a separate printed Homecoming issue. More recently, stories about both Homecoming and Prom appear in The Beacon at least once a year.
Common themes in stories about school dances include the Homecoming Court and fashion.  Last year's prom, for example, was covered in "Live From the Blue Carpet," which includes a fashion photo gallery  of 40 pictures.