Murphy's Mentality
The new head football coach instills a blue-collar grind for his players.
When it comes to football the execution on the field is vital, yet what the players do behind the scenes is equally as significant to making a team be successful. 
Dallastown's new head coach, Levi Murphy, inserts this principle in the heads of his players throughout their season. 
Murphy's passion for football stems from his father, Rodger Murphy, a former Dallastown teacher. When Murphy was younger, his father had him around the game pretty frequently. 
Murphy began to play at Dover High School and quickly fell in love with the sport. He continued to play at East Stroudsburg University where he got his degree in History and Secondary Education graduating in 2019. Murphy is currently pursuing masters in Educational leadership. 
Murphy came to Dallastown in 2020 after his father's retirement from Dallastown: Taking over his previous classroom. Murphy is currently going back to school for his master's degree, and after getting settled he decided to apply for the new head coach position of Dallastown's football team.
"[I wanted to become a coach] because some of the greatest role models were coaches and I wanted to have a similar impact on players and students," Murphy said.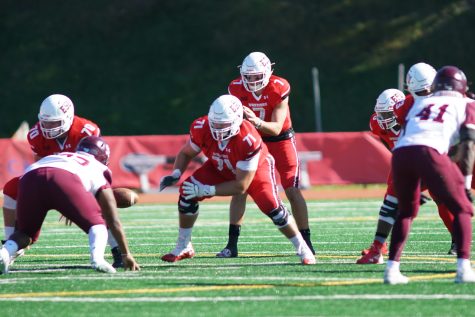 With Murphy's arrival to the Dallastown football field, everyone became very excited for what he had in store for the future of Dallastown football. 
Senior Offensive lineman Ethan Vargas says, "Coach Murphy is one of the best coaches I've ever had. He really cares about his players, and takes the time to become close to them. He's also a great role model not only to his players, but all young men."
Murphy continues to instill that his players have a straightforward mindset.
"If they work hard, compete, and do things the right way, in every aspect of their lives, they will never fail," says Murphy.
"[Murphy] gets across there is more to football than just football," Athletic Director Josh Luckenbaugh said.
With this in mind, it's Murphy's mission to make sure he can get to his players in order for his message of dedication leads to the "benefits of their hard work" to get across.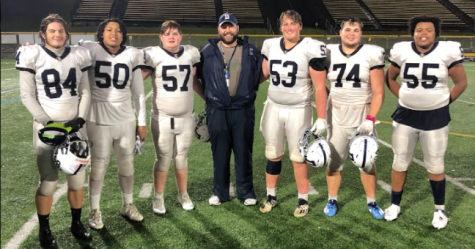 "Although Dallastown has a reputation as a kind of preppy school, our players will work with a blue-collar mindset. They will pack a lunch box, put on their hard hats, and go to work on our mission every time we are practicing," Murphy said. 
To Murphy, football is not only a sport, but a spotlight on the opportunities to change a player's life, and to teach them the value of hard work and the importance of never giving up.
Leave a Comment
Your donation will support the student journalists of Dallastown Area High School. Your contribution will allow us to purchase equipment and cover our annual website hosting costs.