Checking in On Fall Sports
The Beacon takes a look at how fall sports at DHS are faring this year.
Dallastown fall sports teams are already mid-way through their seasons. Take a look at each of the fall sports teams to see their accomplishments from last year and their expectations for the 2022-23 school year.
---
Boys Cross Country
It's going to be another exciting season for the boys cross country team.
In the 2021 season, the  team won yet another YAIAA Division Title and they hope to do it again this year.
Jakob Rager, Jack Gable, Gabe Kolsevich, and Jackson Gutekunst were all medalists in the 2021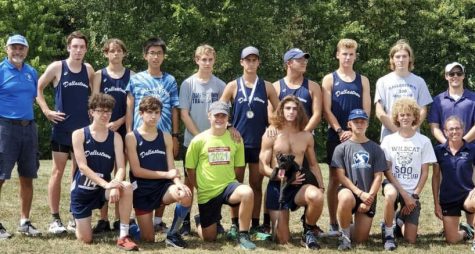 season and are looking forward to repeat their previous accomplishments. 
Coach Moyer lists team goals as "winning a League Championships and qualification for the State Meet."
The boys cross country team has a current standing of 8-2.
---
Girls Cross Country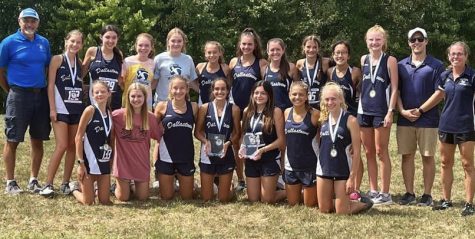 The girls cross country team is coming back from last year's undefeated season.
In the 2021 season, the girls team were District AAA Champions, and finished in the top 10 in the PIAA.
"There is great team comradery and cohesiveness," which makes Coach Moyer thrilled to see how far these girls can go.
Kailey Granger, Victoria Rodriguez, Mae Treml, Natalie Good, and Allison Hartman are all returning players that have potential to be League Medalists for their 2022 season.
The girls cross country team are currently undefeated with an 10-0 record.
---
Field Hockey
Field Hockey qualified for districts for the 36th year with a record of 14-7-1, in their 2021 season.
This year they're looking at 10 returning starters that include Ava Markel, Ellie Bailey, and Sarah Beck, who have played on the Varsity level since they were freshmen.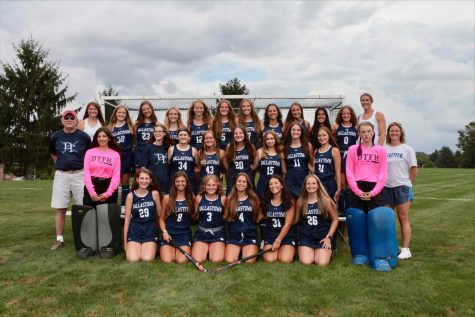 Coach Taylor will be looking at her 4th season as the Varsity field hockey head coach this year.
With the seniors leading, there has also come many strong returning players, creating a great dynamic between them.
Coach Taylor has expressed how she has much confidence in her team this year.
"I know the potential of this team, and I truly believe we have a chance to make it to states." 
The girls field hockey team has started off with a 5-6 record.
---
Football
Coach Murphy is ready for another season, not as the assistant coach, but as the new head coach for the Dallastown Wildcats. The football team has struggled these past few years, not making the playoffs since the 2016-17 season, but Coach Murphy is hoping to change that.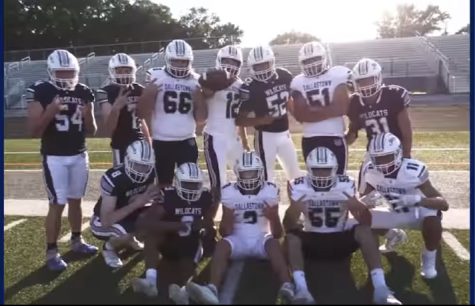 Returning players Kenny Johnson, Jonny Rhodes, Owen Strouse and Caleb Fox are taking the lead as Team Captains for their senior year.
Establishing "a set of beliefs in our players and community about what Dallastown football is," has become the main goal for the football team this year. 
"If we can continue to have our players buy into the blue collar grind while working hard, competing, and doing things right, we will see more positive results on the scoreboard," Coach Murphy stated.
The football team has begun their season 2-2.
---
Golf
Another favorable year for the golf team is on its way.
Coach Gibbs, the new head coach, has been coaching boys basketball for many years and is now taking on a new role for the golf team.
After being Division I Champions, winning 36-0, and making it top 5 in the state last year, the talent that the team possesses increases the potential of winning states for the 2022 season.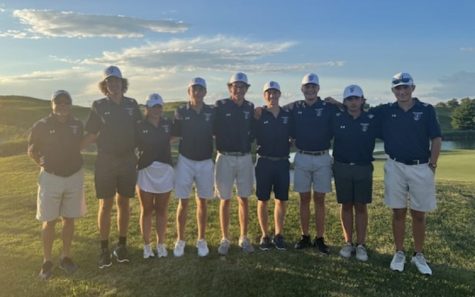 "We have a very strong team and should go far in the postseason," Coach Gibbs expressed.
The golf team has started off 35-1 for their 2022 season.
---
Girls Soccer
 "Nine returning seniors are ready to have fun and be successful.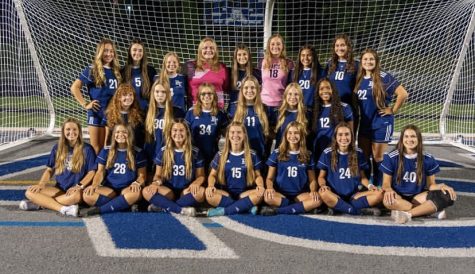 Coach Austin has been prepping his girls for another successful season. 
Last year, the girls soccer team won first place in the YAIAA with a record of 12-1-1, but just fell short of a county championship. This year, the team set the goals of winning their league and the YAIAA tournament.
Coach Austin spoke highly of his girls, not only wanting them to win, but having fun and creating great memories.
"This year's team has started off with a very strong bond," Coach Austin stated. 
Girls soccer has kicked off their season 6-2-1.
---
Boys Soccer
The boys soccer team had a great record of 21-1-4, making it both to districts and states.
This year, the team has created "brother-like bonds between the players and has been a 
big component of our success," said Coach Herrington.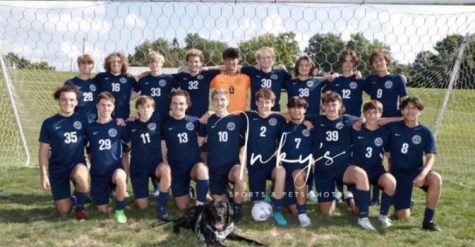 Herrington has been able to coach these players since they've played Junior High soccer. The main goal for the team is set to become district champions, but Coach Herrington also wants to make an impact.
"We have fought hard and played well the previous seasons coming close. I am hoping this will be the year that we expand on the Dallastown Boys Soccer legacy," Herrington expressed.
The boys team are currently 5-3-1 for their new season. 
---
Girls Tennis
The girls tennis team is looking for redemption after missing states in their 2021 season by one place. This year, 16 total matches need to be completed by October 4, which gives the team a very busy schedule.
"One quarter of the teams we play this season went to states last year so it's going to be a challenging season," mentioned Coach Hare, who is the head coach for the girls tennis team.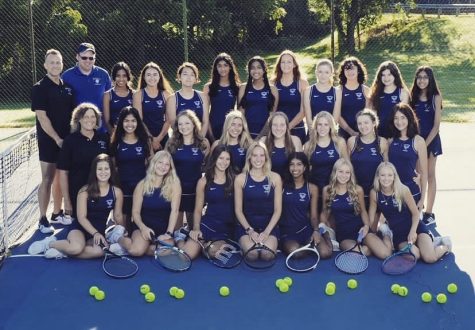 Although there might be hard matches coming their way, the team has many returning players who keep improving their game.
Namya Jindal, Catharine Lasher, and Kylie Sciuto will be leading in singles, while the doubles teams include Elizabeth Tony and Chloe Isett, with Katie Chronister and Teagan Mortenson.
The girls team has a 8-2 record for the 2022 season. 
---
Girls Volleyball
Story is coming. We have not gotten our interview back yet!
Leave a Comment
Your donation will support the student journalists of Dallastown Area High School. Your contribution will allow us to purchase equipment and cover our annual website hosting costs.