A Worldwide Service Organization in our Backyard
Rotary: Empowering communities through service, fellowship, and lasting connections.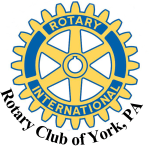 The Rotary is one of the largest organizations in the world with a network of over 1.4 million people globally. Founded by Paul Harris in 1905, it is now known as the oldest and largest service organization. Filled with dedicated community leaders and business owners, the Rotary focuses on bettering the world on a global scale as well as on a local level. 
Chances are if you've met a business owner in York, they are probably meeting with other community leaders to decide the future of the projects that are affecting your daily life.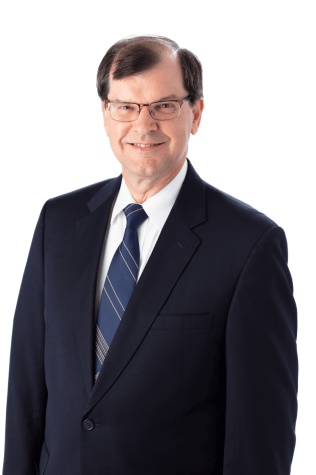 Walter A. Tilley, III is an attorney and partner at Stock and Leader here in York. He's been a member of the Rotary Club of York since 1997. When you think of community leaders in York, he is a prime example. 
But the average student might wonder how this affects them–isn't it just a bunch of old people meeting in an office? Not necessarily, there are different sectors of the group that students can involve themselves in. 
Most students have been exposed to the idea of a foreign exchange program, but for those who haven't, it's a year in which a high school student lives in a foreign country with a new family and a new school. The rotary club offers exactly that kind of opportunity. 
Walter gives us some insight into how the Rotary gets involved with students looking to travel. 
"I serve on the Youth Exchange Committee, which sponsors students in high schools located in York County to be able to spend an academic year in another country to learn the language and culture, attend school there, and live with host families to experience life in that country."
He also explains the opportunities for students who don't want to commit to a full year abroad. 
"We also have a short-term exchange program (STEP) where students are paired with a student from another country.  For three weeks in the summer, you will be hosted by that student and his or her family, and then that student will come to your home for three weeks."
For those already aware of the exchange programs, the different scholarship and "student of the month" opportunities might be of interest.
Students who win "student of the month" accept their reward in a rotary meeting and then are eligible to attend an event known as the Rotary Youth Leadership Awards or RYLA for short. 
RYLA is a week long event, usually held at a college campus, where dozens of students come together for different activities and leadership exercises.
Brooke Jordan, a current senior at Dallastown, tells us about her experience as a student of the month in a previous year.
"Each student that goes is sponsored by their respective Rotary Club in their area who completely pay for their trip to RYLA. Once I got there, we did a lot of leadership-building activities within our group, mostly scenario based activities, vocational workshops and speakers, games, and much more. There was around 115 people there from all over Pennsylvania"
She was offered the award through a college-readiness workshop at the YMCA, bit the actual qualification process might vary because it is based on a student's ability to show leadership.
It isn't rare to see the Rotary logo on a booth whenever Dallastown hosts some kind of career-fair event, they often frequent local schools to advertise the types of things that students can involve themselves in; Studies abroad and RYLA aren't the only the opportunity they provide.
The Rotary club of York awards thousands of dollars a year in scholarship money that you can apply for on their website: students can apply for as many as they want as long as they meet the qualifications for the scholarship.
There is even a club that is tied to the Rotary Club of York at Dallastown.
"In addition to our scholarship and youth exchange opportunities, look for an Interact Club or form one in your school.  Interact is the Rotary Club organization for high school students.  It opens the door to many of the other opportunities that Rotary clubs hold for high school students." Walter explains.
There is even an entire group at the Rotary Club of York dedicated to planting trees. Anyone can volunteer as they come up on the milestone of 1000 trees planted all around York.
The Rotary isn't something that students should just ignore, it can provide life changing opportunities, not only for bolstering college applications, but for bettering the community, offering renowned leadership programs, or even providing the ability to travel around the world.
Leave a Comment
Your donation will support the student journalists of Dallastown Area High School. Your contribution will allow us to purchase equipment and cover our annual website hosting costs.