The crowd is clamoring in their seats, anticipating a spectacular game of America's favorite pastime- baseball. 
23-year-old Dallastown graduate Nick Parker steps up to the mound, pitching for the York Revolution; but he wasn't always pitching for the Revs.
Parker began his baseball career when he was 5, playing on Dallastown's T-ball team. After T-ball, he joined the "traveling" team which consisted of him competing against many teams in the county. 
Varsity baseball coach Greg Kinneman, who first started coaching at Dallastown when Parker was in 10th grade, always saw his potential.
"He had a great work ethic, mental toughness, and the ability to get the most out of his talent," Kinneman said. 
The Dallastown Wildcats went to three straight county championships and placed second in PIAA state championship during Parker's time as their pitcher; making it one of the most successful periods for Dallastown baseball.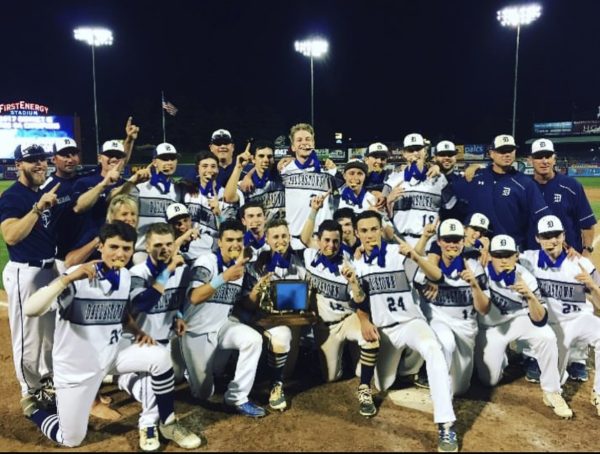 Throughout his career, he has been a versatile player on the field having experience with every position; apart from first baseman. 
Baseball gave him a sense of purpose in his life. 
"I would wake up and challenge myself to be disciplined and better," Parker stated. 
After graduating high school in 2018, he set his sights on Coastal Carolina University as his next step. He obtained his Bachelor's degree in Business Management while playing on their baseball team, the Chanticleers. 
Parker graduated from Coastal Carolina after 4 years and took advantage of an extra year of eligibility due to Covid-19 by enrolling at the University of Virginia. 
While working towards a master's in Educational Psychology, the university's baseball team went to the College World Series.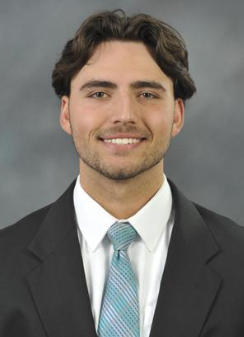 He pitched on national live TV, with thousands, including Kinneman, glued to their screens to watch the games unfold.
They were seeded seventh out of the eight teams in the series.
However, he made many great friends for life on the Virginia Cavaliers.
"I love building relationships and maintaining them, playing baseball you get to meet so many people," he beamed.
A stroke of luck befell Parker when an old coach of his set up a meeting with him and the Revs' coach. 
Soon after the meeting, he officially joined the 3-time ALC winners known as the York Revolution.
He was the youngest player on the team compared to the likes of Trey Martin and Will Carter, both of whom are 30 years old.
Playing in his hometown was a huge opportunity for him as he got to see many people who shaped him both as a person and as a player in the stands watching him pitch. 
York Revolution was a big change from his former teams, from training 6 days a week to traveling across the country to play. 
A constant for Parker in the world of baseball and life has always been his family. 
"My parents have always supported me in playing baseball, and I would not be where I am today without them."
During the current off-season, Parker continues to train for upcoming baseball seasons. He aspires to be drafted into the MLB, but is undoubtedly happy to stay with the Revs for the time being.