Crazy Little Thing Called Bohemian Rhapsody
Award winning movie gives Queen fans an inside look at how the legendary band electrified the world.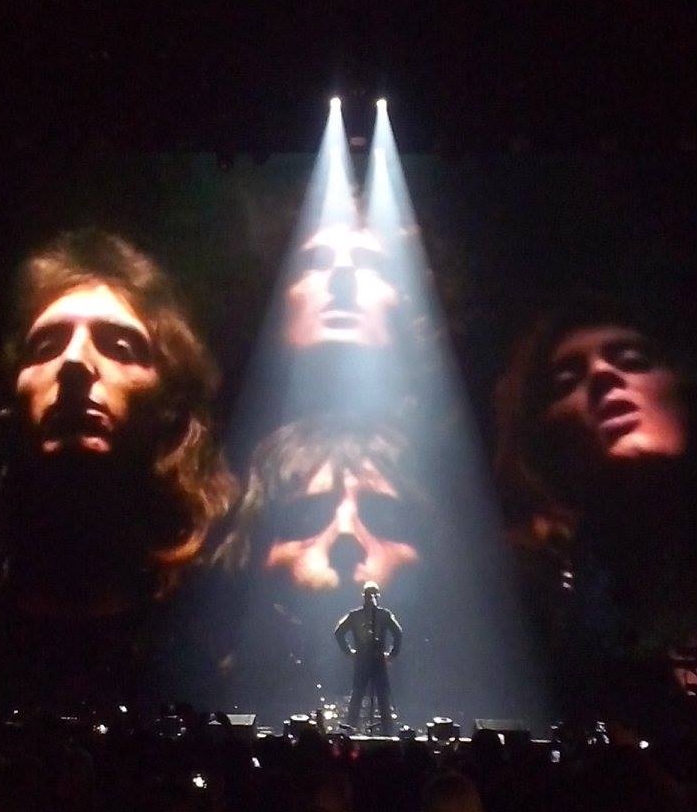 Kelly Brosey, Reporter
January 24, 2019
Does "Killer Queen," "We Are the Champions," or "We Will Rock You" sound familiar? They may even sound nostalgic, but for many in today's generation, those titles may be meaningless.
The 2018 film, Bohemian Rhapsody, directed by Bryan Singer and later Dexter Fletcher recreates the artistic life of Freddie Mercury and how the iconic band of Queen comes to be.
Freddie Mercury (Rami Malek) has a unique passion for music and a desire to impress his doubtful parents. After stumbling upon band members Roger Taylor (Ben Hardy) and Brian May (Gwilym Lee) after their performance, Mercury learns their lead singer, Tim Staffell (Jack Roth) just quit.
After being rejected by Taylor and May for his looks, Mercury astonishes them with his incredible voice. He quickly becomes the newest member and creates a band that will change the face of music.
The movie illustrates how Queen defies mainstream rock despite being told the uniqueness will be disliked.
Music producer, Ray Foster (Mike Myers) tells the band, "No one will play Queen."
"
We're four misfits who don't belong together, we're playing for other misfits. They're the outcasts right at the back of the room. We're pretty sure they don't belong either. We belong to them."
— Freddie Mercury
I rate this movie a nine out of ten because the storyline flows at a perfect pace, the acting is spot on, and it leaves the audience stomping their feet and signing.  
When incorporating music, the creators do an excellent job at putting it in at the appropriate time. For instance, as they are explaining how a song is written, it quickly jumps to the band performing it at a concert where the audience loves it.
The movie also includes subtle comedy to keep the viewer more hooked than they already are. I appreciate how there is not an overload of jokes to make it annoying, but they are added at the perfect time as to not interfere with the story being told.
The only reason I did not give the movie a perfect score is due to the fact it targets a specific audience.
Many of Queen's top hits are played throughout the movie and may not appeal to someone who has a strong dislike for their music. However, if watching with an open mind, the music is overpowered by Mercury's profound story.  
The movie won a Golden Globe for Best Motion Picture-Drama. Also, Mercury's character, Rami Malek received a well-deserved Golden Globe for Best Actor in a Motion Picture-Drama. Nonetheless, the awards continue as it is nominated for five Academy Awards.
Being a Queen fan is not a requirement for watching the film. However, becoming one after seeing the movie is almost guaranteed.
The flawless layout and storyline with classic music hits makes Bohemian Rhapsody a movie this generation should cherish.