Masenheimer Mentors Dallastown Cast of Les Mis
Former Broadway star spends an afternoon with DHS students as they prepare for the opening night of the musical Les Miserables.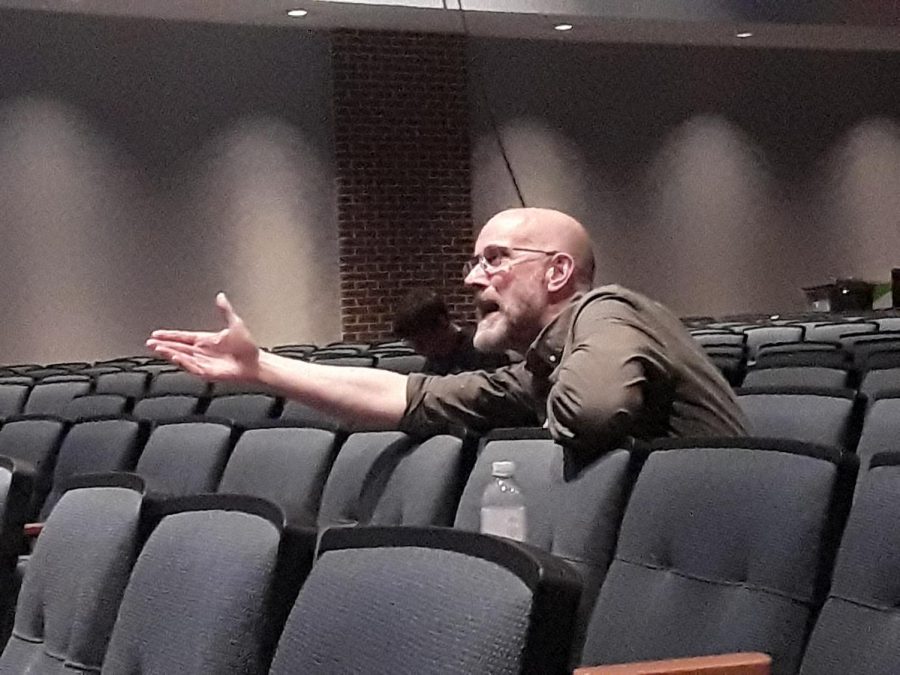 The cast and crew of of the Dallastown Area High School musical have been preparing for their production of Les Misérables since January and they recently had a special visitor to help out.
David Masenheimer, a York Suburban graduate, played Javert, a police officer and main antagonist in many Broadway production of Les Misérables.
Although he currently lives in New York and has been retired for fifteen years, Masenheimer visited DHS to work with the students and to give feedback prior to opening night.
Senior cast member Hannah Major said, "He did a really great job of telling the students what they needed to work on in a constructive way. He also gave compliments. He knows the characters inside and out so he was really able to help all of us."
Masenheimer was especially helpful to Aaron Lee, who is playing Javert in the Dallastown production of Les Misérables.
"It was a really fun experience to work with him. We got to hear personal experiences from him from the show. We really enjoyed having him here," Lee said.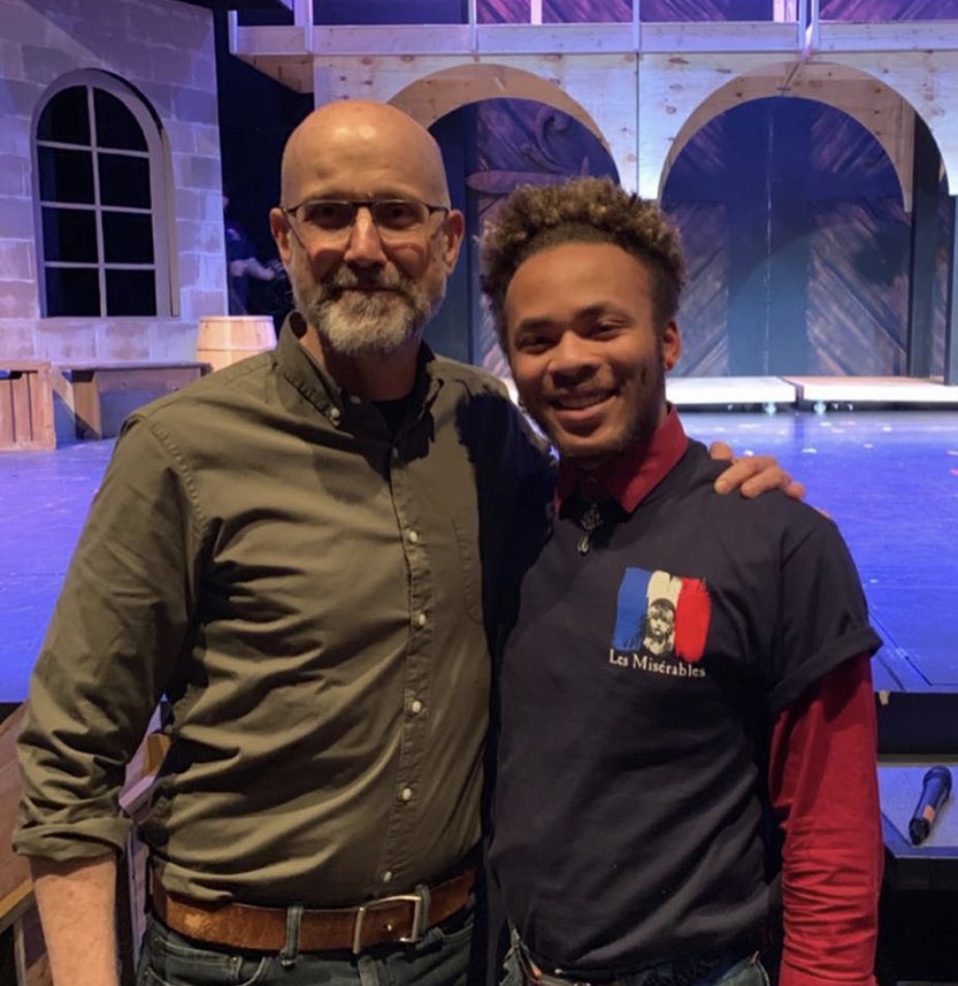 Masenheimer actually came to Dallastown nine years ago, the first time the High School chose Les Misérables for the musical.
"One of the things I imagined I was going to be talking about a lot was diction because it's a very. . . big story and a lot happens quickly and the words are very important," Masenheimer said before elaborating.
Since the student performance is a shortened two hour version of the originally three hour and twenty minute play, "every word is important, so I'm impressed by their singing and their diction as well."
The only complaint Masenheimer really had was that "they almost sound too good."
"They sound a little too pretty. They're singing nicely and the show is called the miserable ones. . . the goal would be to sing beautifully and yet be kind of edgy and desperate at the same time," he explained.
And Masenheimer definitely understands the struggle having performed in about a thousand showings of Les Mis.
"I love the show so much.  If I was going to do any show for two and a half years I'm glad it was this one," he emphasised.
Masenheimer's love of music has been prevalent since an early age.
"I always sang since I was a little kid.  I was in church choirs and I did my first musical at York Suburban Junior High School when I was in eighth grade," he said.
Even though he has such an extensive musical background, Masenheimer majored in art in college.
"At one point I was thinking of being a set designer which sort of married my interest in the theater with my interest in design," he said.
His major still came to use however, in his event design business.
"Now I'm not designing sets, but I'm designing scenery for events," Masenheimer explained.
While he may have moved on from his career in music, Masenheimer still remembers his days as Javert with nostalgia.
Les Misérables is a powerful musical based off of a book about Jean Valjean, a Frenchman who who stole a loaf of bread for a starving girl and later breaks his parole, causing inspector Javert to hunt him down.
Dallastown's production of this historical, award winning show will take place on April 11, 12, and 13 at 7pm, and April 13 and 14 at 2pm.
According to Masenheinheimer, "It should be a good night of entertainment for the crowds who come to see it."
The students  in the musical are also very excited.
"I'm really just excited to perform especially with all the friends that I have in it. . . It's been a really good experience," says freshman cast member Maddie Gorski.