Loganville Loves Lovell
How local photographer Inky Byers and his service dog Lovell are making a difference at one Dallastown elementary school.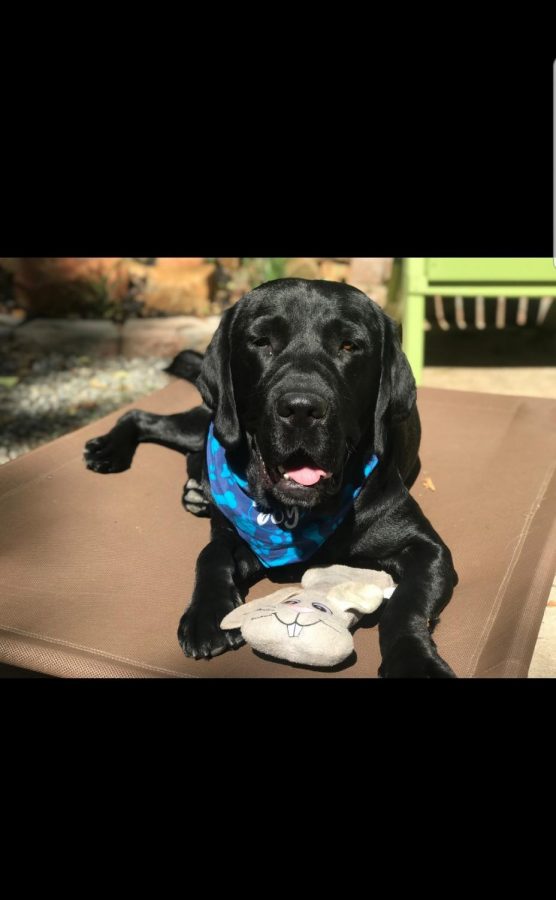 From sports fields to photography to his regular daily life, Eugene Byers (Inky) is commonly seen with a dog. Byer's dogs aren't just normal dogs, however, and his current dog Lovell is making a difference at a Loganville-Springfield school. There's something about this dog however that makes him special.
Lovell, Byers' adopted service dog, is one unique pup and his trainer Byers is one unique guy. Byers, a paraprofessional in a learning support classroom at Loganville-Springfield Elementary School, gets the privilege to take his dog to work with him every day. 
Lovell is trained as demonstration (demo) dog with Susquehanna Service Dogs, and while most service dogs can help those with PTSD in veterans, balance, autism, and even mobility, Lovell helps students at Loganville in a variety of ways. 
Byers explained that Lovell really helps in learning support because one of the students' tasks is to get proficient at reading out loud. Students have the opportunity to read to Lovell. 
Students not in learning support can get rewarded by petting Lovell and reading to him. Byers will also take Lovell to rooms when students are having a bad day.   
"One time there was this girl who was crying and upset, so we brought Lovell into the classroom and made her day and all the other students' day so much better," Byers said.
How did Byers get involved?
"Well it was mostly my wife at first. We had lost two dogs already, so my wife had said, "Well, why don't we raise a puppy?" It all kind of began from there and we've been doing it ever since,"  he said.
"After working retail for years I was ready to start working with service dogs. It just so happened a position in the learning support classroom at Loganville was open right when I needed it." 
All of Byers dogs have come from Susquehanna Service Dogs which started in 1993. Since then over 300 dogs have been placed. One hundred fifty dogs are currently in training, with another one ready to be paired. 
"This has just been so successful. It's grown so much. I've seen nothing but benefits," Byers said.
Byers' goal is to have dogs in every school. I got to witness first hand the impact Lovell has made in Loganville. As we walked through the halls, kids got to pet Lovell and their faces just lit up. 
Two of Loganville's teachers said, "Every kid is allowed to quickly pet the dog. It really brightens their day by having Lovell around." 
According to Loganville principal Dr. Kessler, the duo has been a welcome addition to the school.
"Lovell has added so much joy and happiness to our already awesome building. He helps not only our students who may need a little extra love, but also the staff. He is a blessing to us all," Kessler said.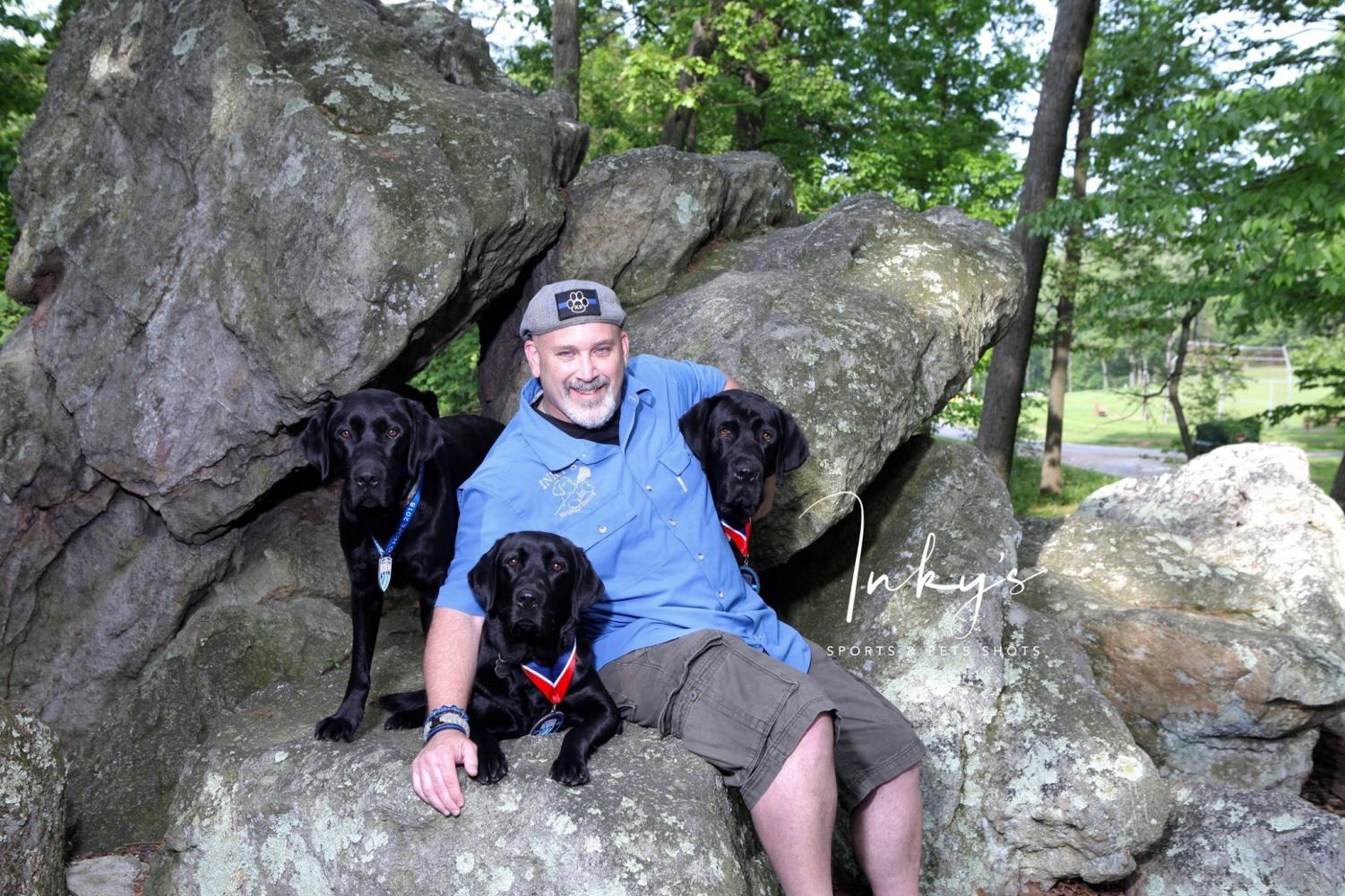 Byers addresses the opinion of service dogs being a distraction, in some people's eyes. The reason people think it would be a distraction is that they are mixing up the kind of dogs. Emotional support and therapy dogs undergo little to no training. 
If it is a true service dog and they are trained, they are specifically taught to not be a distraction, making them a perfect fit in schools.
"I take Lovell everywhere with me and it's never been a problem. Once I took him to a restaurant and we told them we had a service dog with us and they never even knew Lovell was there," Byers explained.   
Most of Byers' service dogs are Labrador retrievers because of their soft mouths. Sometimes they can be golden retrievers, but the Susquehanna Service Dog program likes labs the most. Labs can pick things up and hand them to you. 
Byers said, "Lovell can pick up your phone and hand it to you. It may be slobbery, but it will not be broken or damaged." 
Labs can pick up anything from wallets, bowls and plates, silverware, loose change, and more. They are trained to open doors, turn on and off light switches, help people get up, and way more. In total, the dogs are taught 26 cues and signals. 
"People always ask me how I train a service dog, build a bond with them for two years, then give them away. I'm not saying it's easy, but when you see a person's life changed for the better because of your dog that's when you realize it's all worth it," Byers said.