The Evolution of the iPhone
How the popular smartphone that has been continuously changing the world got to where it is today.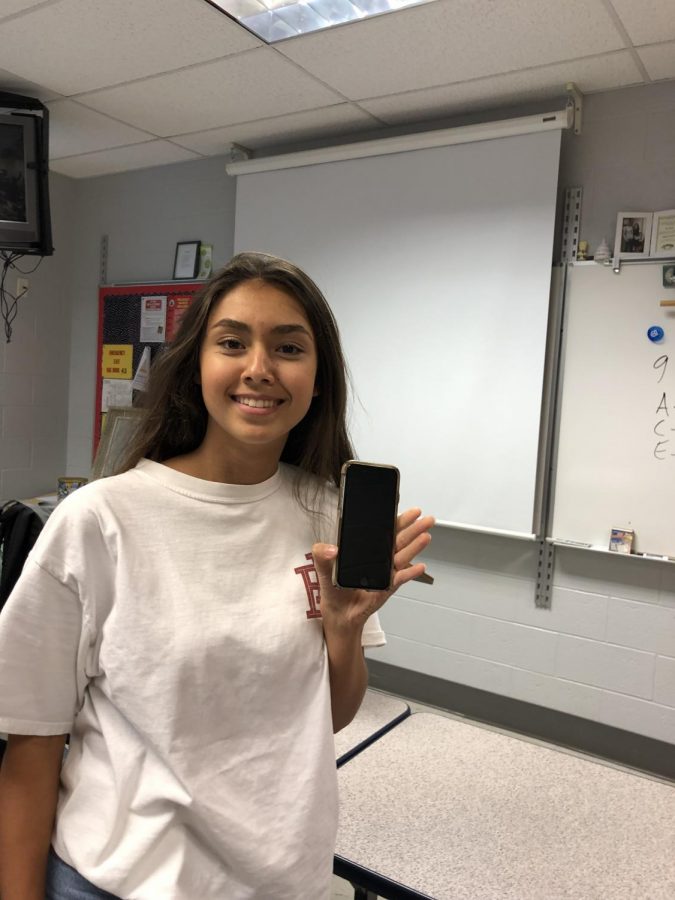 On June 29, 2007, the world of technology and modern society was changed forever. On this revolutionary day, the multinational technology company, Apple, released the first generation of the iPhone, and since then, the world has never been the same.
After the drop of the first iPhone, Apple has strived to make every smartphone or smart device they come out with even better than the last. Since the first iPhone was created, 20 other generations of iPhones have been released, all varying in size and shape. 
According to the data from  Piper Jaffray's bi-annual 'Taking Stock With Teens' survey, in the spring of 2018, 82% of teenagers own an iPhone and 84% of teenagers plans for an iPhone to be their next device. This data is almost identical to an informal survey that was done at Dallastown, which showed that approximately 83% of DHS students own an iPhone. 
At Dallastown, around 6.5% of students own an iPhone 4, 4S, 5, 5S, and 5C, which make up some of the earlier generations of iPhones. Apple released these between the years 2010 to 2013. The 5C and 5S brought many new things to iPhones, including Touch ID and the option of different colors, apart from the usual silver, gold, and black. 
Sophomore Katherine Mtimet says, "I had an iPhone 5 for many years, and while it began to get very slow, it never cracked when I would drop it."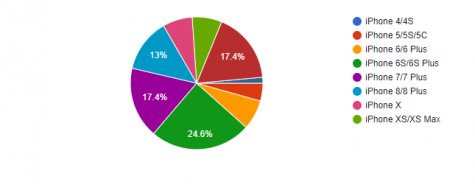 Following the earlier generations of iPhones are the 6, 6 Plus, 6S, 6S Plus, 7, 7 Plus, 8, and 8 Plus. These smartphones hold the majority, with 64% of Dallastown students possessing one of these. This collection of phones brought an abundance of changes to the idea of a typical cell phone. Apple introduced larger screens, bigger sizes, a thinner and sleeker look, new cameras, and new color options. Although, every generation released after the 7 failed to have a separate headphone jack, which caused an uproar from many Apple users. 
"I like the size of my phone," says Liv Stein, who owns an iPhone 8, "it's not too big or too small and overall it works very well and fits all of my needs." 
The most recent collection of iPhones includes the X, XS, XS Max, and XR. The most prominent new feature in these was the removal of a home button and the new Face ID, which allows users to unlock their phone by just looking at it. Based on the Dallastown survey, around 29.5% of students have a cell phone from this collection. 
Tori Smith, sophomore, has an iPhone XR and says, "I like the large size of my screen, I am able to play Minecraft on it and have the game feel more realistic. The Face ID feature is also very useful and makes getting into my phone much easier."
Apple isn't done yet though. Their newest smartphones, the iPhone 11, 11 Pro, and 11 Pro Max,  were released just last Friday, Sept. 20. The new devices will include new and improved cameras, as well as brand new color options. 
Apple iPhones have been revolutionary, leaving many to wonder what they could possibly come up with next.