Winter Dinner Theater To Include Original Music
For this year's production of Antigone Now, producers plan to incorporate songs written by Dallastown students.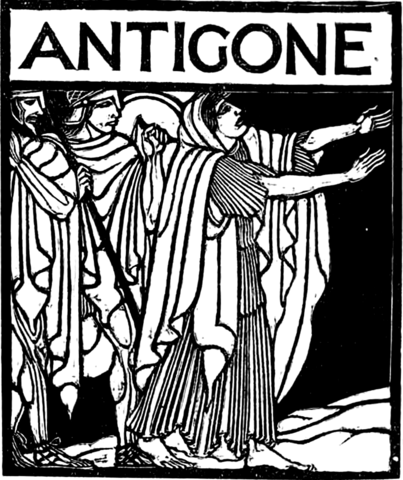 English teacher, Mrs. Bonanni, has been challenged with directing the winter dinner theater for the past seven years. This year she plans to take on a greater task by incorporating original music into the play.
Antigone Now will consist of a new and unique aspect no Dallastown Winter Dinner Theater production has seen before, which is original music written by students. "Through teaching creative writing and through judging the talent show, I have become aware of the many talented students in our school," Bonanni said. She believes this play would be a great way to showcase student skills.
According to Junior Kaitlyn Durgin, who will play the role of Antigone, adding original music written by Dallastown Students is a "great and different idea that will make the play unique to us…it's gonna sound really cool."
To coincide with the modernization of Antigone, the music written by students should be modern "whether it is Rap, R & B, or Rock," Bonanni said.
Students should keep in mind, that the music DPAC and Bonanni are looking for do not need to have a particular meaning. However, it should be kept in mind that the character listening to the music, Ismeme, is going through hard times.
Submissions for original music are due by January 13, 2020.
When narrowing down a single idea for a play production, Bonanni and DPAC officers draw inspiration from the play's students suggest and popular productions performed among high schools. The importance of engaging the student body is the main priority when deciding on what play to stage.
According to Bonanni, Antigone Now is "Tragic, beautiful, and thought-provoking."
Antigone Now is a modernization of the centuries-old play Antigone. In both plays, the daughter of Oedipus has the decision to either follow the path of safety by ensuing King Creon's law or be punished for doing what is right.
In Dallastown's rendition, "Antigone Now features an Antigone who has faced mental health issues from her mother's suicide and her father's fall from grace and death.  She is flawed but determined," Bonanni said.
Antigone Now will be "very different from the typical lighthearted feel of past productions," Bonanni said.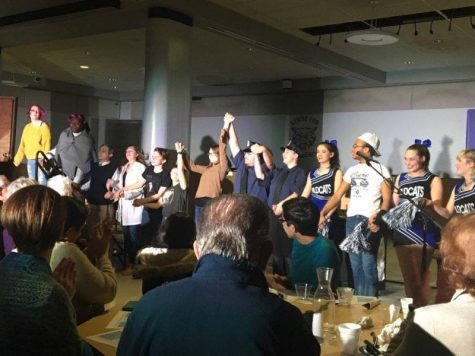 Bonanni is joined by fellow English teacher Mrs. Yuninger who serves as producer of the play, managing ticket sales and setting up the venue.
The audience can see how it all comes together on February 13th, 2020 at 6:00 pm. Ticket Prices are $15.00 for adults, $12.00 for senior citizens (65+) and students (middle-college), then, $10.00 for children 12 and under. Tickets are currently available at http://dahsdpac.booktix.com.