Best In The State
Dallastown has not only one, but two athletes win the high honor of the All-State Team.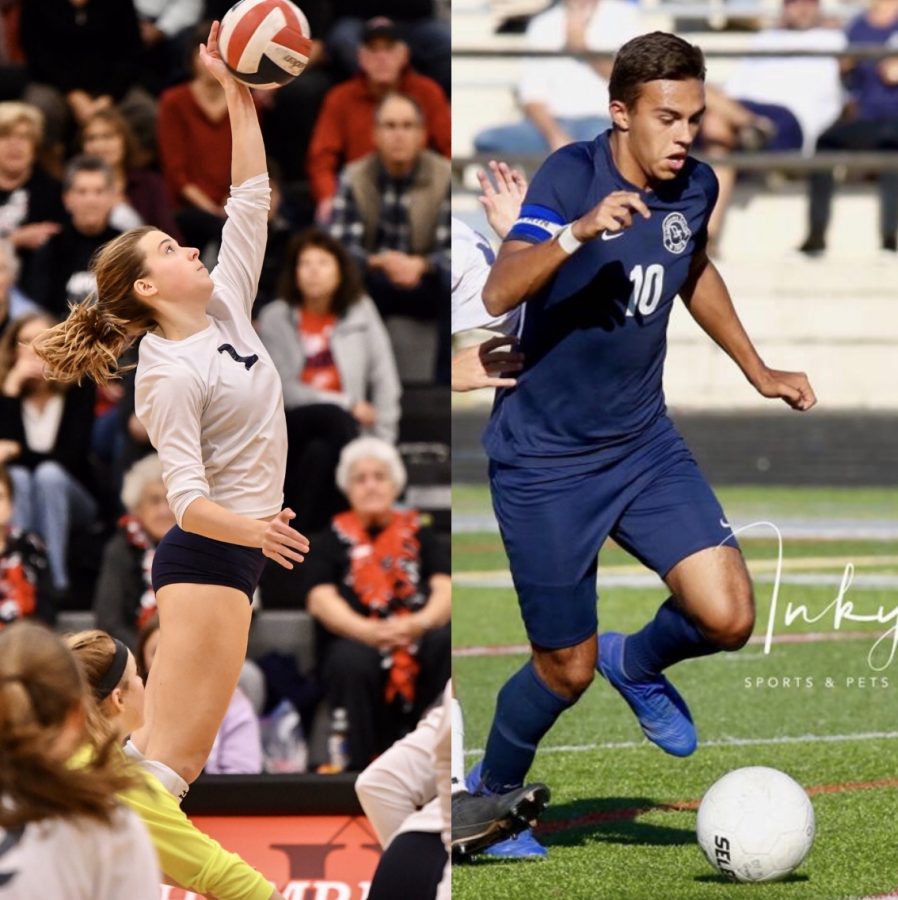 Although the fall sports season is long over, awards for some of Dallastown's best continue to pour in.
Senior soccer player Gabe Wunderlich and junior volleyball player Sydney Ohl were both recently named to the all-state team for their respective sports. 
All-State teams are determined through a nomination process by the Pennsylvania Soccer Coaches' Association (PSCA) and the Pennsylvania Volleyball Coaches' Association (PVCA).
To make the all-state team, players must be nominated by coaches from across the state. Nominations are based on the player's stats from that season. 
The honor of making the all-state team means both Ohl and Wunderlich are some of the top-performing athletes in the state. They were nominated against thousands of other players. 
Wunderlich, who was also the Dallastown soccer captain, is now recognized as a midfielder on the soccer all-state team alongside 26 forwards, 29 midfielders, and 1 goalie.
"It means a lot because I worked hard all year and tried to showcase my abilities. I wouldn't have gotten it without the team or coaching staff for helping me throughout the season and always motivating me to do better," Wunderlich said. 
Andrew Foust coached Wunderlich all four seasons of his high school soccer career.
"
Gabe always keeps in mind that the team is more important than the individual player. "
— Coach Foust
"Gabe is resilient. He has overcome not one but two knee surgeries to become one of the best soccer players Dallastown has ever had. He works hard and doesn't quit. Gabe is an excellent leader on and off the field," Foust said. 
Not only did Wunderlich make all-state, but he also was selected for all-region, which is seen as even more of an honor. Only 20 players from multiple states were named to this team, meaning he is one of the top players in the northeast. 
As for Ohl, she joins 49 other girls on the AAAA Volleyball all-state team, as an outside hitter. 
"
It's crazy to think about how I'm coming from a team that didn't get to participate in states and barely even districts. To be on a 'team' with all those girls who are probably insanely good is just really amazing."
— Sydney Ohl
"I think it really shows how hard I've worked and even how hard my team worked to get to where I am now because I couldn't have done it without them. To be picked for this is truly an honor and something unforgettable," Ohl said.
 Ohl has been under the coaching of Shannon Werner for her seasons of high school volleyball. 
"Syd is the epitome of a hard worker and a competitor. She wants to win, and she will work as hard as she needs to, to make that happen," Werner said.
 Next year, Ohl will be returning to Dallastown High school for her senior season of volleyball, while Wunderlich will be moving on to play for Alvernia's soccer team.