Dallastown Takes on the Polar Plunge
Dallastown members are going to take the plunge. Money is being raised for the Unified Track and Field team, Bocce team, and the Special Olympics York County.
The Polar Plunge is a unique opportunity for individuals or groups to support the local Special Olympic athletes by jumping or running into icy cold waters.
The York County Polar Plunge is hosted by Special Olympics PA York County.
Special Olympics PA York County offers sports training and competition in 16 different sport categories throughout the year to over 350 children and adults with intellectual disabilities in York County.
According to Debra Gable, Algebra teacher, and nine-year Polar Plunge veteran, money is raised by plunging into the waters.
"All money goes to support the free sports offered in York County for individuals with intellectual disabilities," Gable said.
Dallastown High School will be plunging for the Unified Track and Field team, Bocce teams, and Special Olympics York County.
Gable Will be accompanied by other Dallastown High School staff members, members of the Unified Special Olympics Club, and parents/friends of the athletes.
"Mr. Thomas Myers, Mrs. Beyer, Mrs. Leiphart (autistic support teacher) Mrs. Sunday, Mrs. Spicher (neurological support teacher), Mrs. Wolfe (life skills teacher), Mrs. Strausbaugh, Mr. Gable, Mrs. Lowery, Mrs. Werner, Mrs. Terroso, and Mrs. Trevino will be a part of Dallastown's Polar Plunge team," Gable said.
Matching t-shirts will be worn by the Dallastown High School team. Dressing up in wild costumes or matching outfits is a tradition at Polar Plunge events nationwide.
According to Thomas Myers, art and graphic design teacher, "The Polar Plunge is an amazing feeling, especially when your a part of a group of caring people who are willing to go the extra mile.
Dallastown Area Intermediate School will also be participating in the Polar Plunge with a team of their own.
Christopher Martin, Principal of the Blue Community at Dallastown Intermediate School, said,  "There are 49 staff members plunging to raise money for Special Olympics of York County."
To donate to the Dallastown Intermediate School team click here.
"This is just one way we give back to the community that has been so generous to us," Martin said.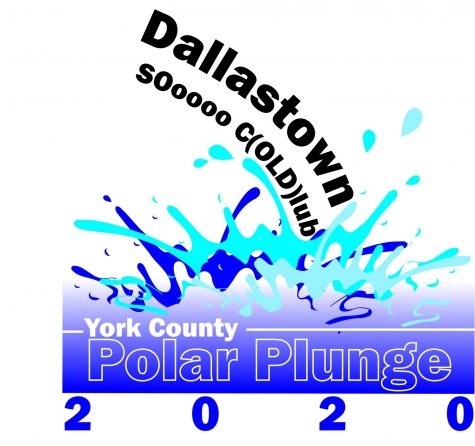 This year there will be nine plunges statewide to choose from. The Dallastown teams will be plunging on Feb. 8 at 12 p.m. at the river at John Wright's Restaurant on the York side of the Susquehanna River.
For any students, staff, or community members interested in either joining the team or donating to the Dallastown High School Team, contact Gable at [email protected] for further information or click here to contribute right away.
If planning ahead isn't your thing, you can also just show up the day of the event at 10 a.m. and sign up with a $25 donation.
"The Polar Plunge is one of the most important things I do.  This is our only fundraiser for York County, and we need to raise $100,000 to support the 16 sports that we offer countywide," Gable said.
So, go participate in the plunge and support the Dallastown teams by either donating or attending the Polar Plunge.