Graduate Makes His Mark Behind the Scenes
From big man on campus to big man on camera, Mark Haynes (Class of '05) earns his living in an unconventional way.
Of the many odd jobs and career paths for Dallastown graduates, Mark Haynes of the Class of 2005 may have one of the most unexpected.
From bodybuilding to modeling for plus size Halloween costumes, this former Dallastown baseball player has seemingly done it all.
Recently, he's been seen in several TV shows and movies – well maybe he's not always seen.
Haynes has worked behind the scenes as both a body double in the recently released movie Creed II and as a member of the stunt cast on season four of the hit TV show Gotham.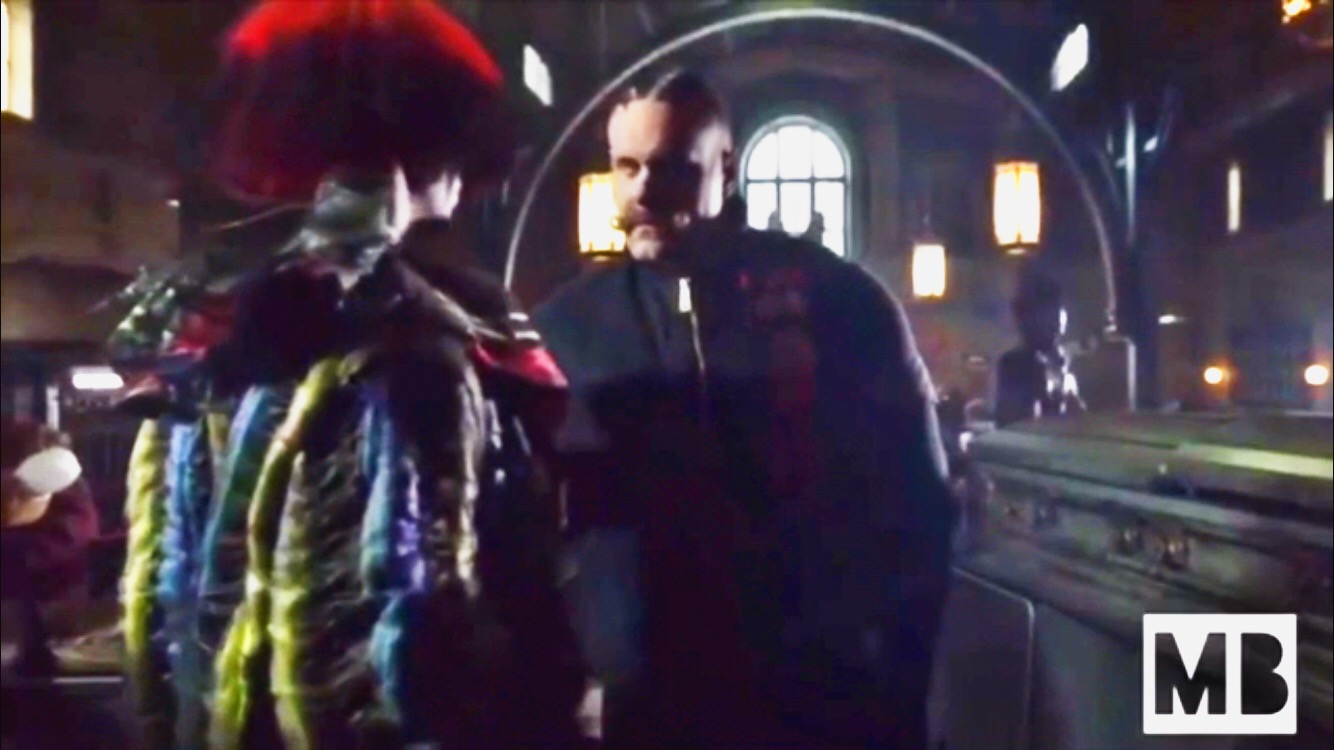 "Gotham is one of my favorite sets that I've worked on. The makeup artists for that show really get to be creative because the show has this freakshow vibe to it. It feels like Halloween every day there because you get to wear a lot of different outfits and makeup," Haynes said.
Haynes got a stunt contract which made him a member of the main cast. Occasionally, a member of the stunt cast gets a line of dialogue, and Haynes even got to do a scene roughing up one of Batman's greatest foes, The Riddler.
More recently Haynes worked on the set of Creed II, a movie released over Thanksgiving, where he was the body double for Florian Munteanu, known in the movie as Victor Drago, the son of one of the most hated movie villains of all time, Ivan Drago.
Haynes, a member of SAG-Aftra (the union for actors) got the job when the casting company for Creed II looked to the actors on file looking for somebody like him, Haynes was able to submit for the role.
As of December 4th the newest movie in the Rocky franchise has already brought in almost $84 million and is still waiting for full international release.
The massive Dallastown graduate worked with the star Michael B Jordan to bring rounds of excitement to the movie, even though it is likely viewers won't even notice he's there.
"Production uses a double for a couple of reasons," Haynes explained. "It gives the main actor a rest… Days of filming usually take fourteen hours or so."
Traditionally a stand-in is used before filming to adjust for lighting and camera angles, but Haynes got the exciting opportunity of also acting as a body double for Munteanu. When the cameras rolled Haynes appeared in shots where the actor is not prominently featured.
Filming started before Easter of this year and wrapped in June. Much of the filming was done on sets in Philadelphia and Glenside PA (Arcadia University.) Haynes was on set for about three to five days a week.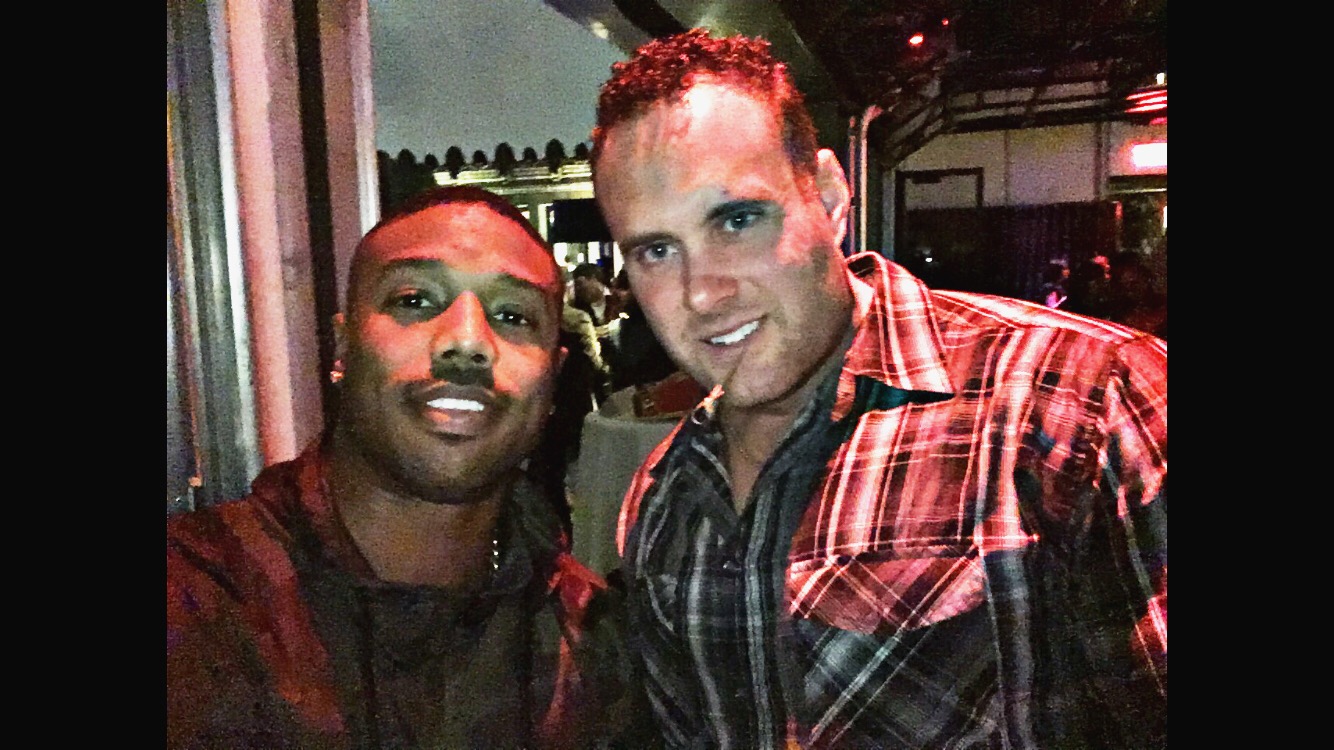 "Each day is about twelve hours on set so there is a lot of down time. I read a lot of books and got to know a lot of very nice people" Haynes said.
Haynes was sure to single out Dolph Lundgren (Ivan Drago) as a very nice person on set and spent a lot of time with Lundgren's trainer Chris Skogberg.
Haynes and Skogberg got to know each other well on set because of their similar interests and backgrounds in fitness and weight lifting.
The Dallastown graduate-turned-Hollywood-stuntman cited his own excitement as a fan of the franchise.
"I think it'll be right up there as one of the best… the plot is really great and some of the scenes are pretty intense too," Haynes said.
Haynes listed off some of the things he enjoyed most about working on the movie, but specifically commended the caterers for always having a variety of delicious foods and the comradery of the cast and crew. Ideals that will come to no surprise to some of Haynes' favorite high school teachers.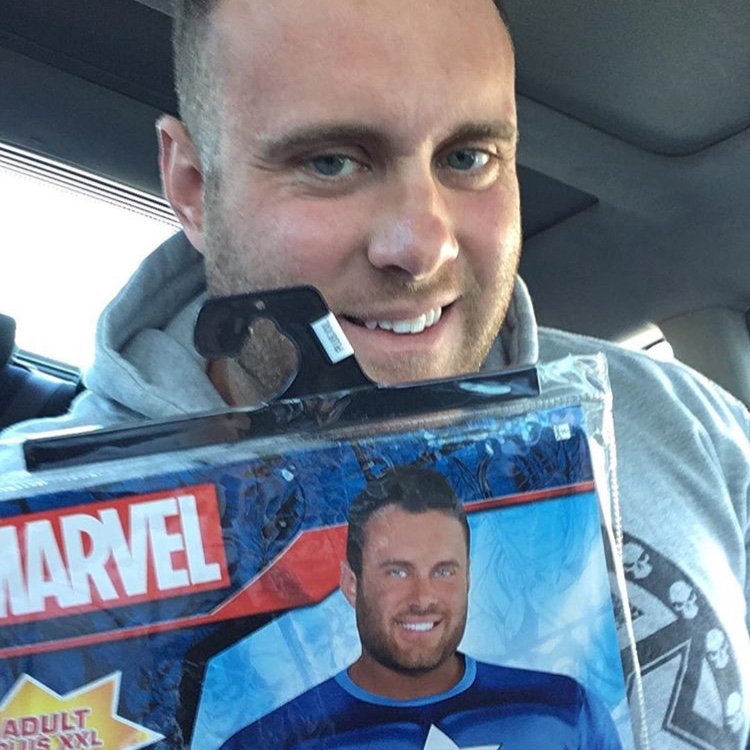 At first glance it may seem odd to single out such small parts of production, but Haynes has been emitting that type of classy energy since his time here at Dallastown.
"He liked attention and his peers liked to give him attention.  However not in a jerk way of getting attention. In a fun classy way," Mr. Gould (Health & Anatomy) said about Haynes.
Haynes' outgoing and uninhibited personality is reflected by the lasting impressions he made on his teachers.
"I had Mark during his senior year in my Geography class, after having his older brother Mike in a previous year.  Both 'Haynes boys' were full of personality and very funny, with Mark being a little more reserved than Mike. They never backed down from a dare especially if it would get a laugh," Mr. (John) Myers said regarding the Dallastown alum.
Regardless of what he does next, Haynes has a collection of supporters at Dallastown waiting to see-or probably not see-what he does next.