Former Dallastown Wildcats Faceoff in Bowl Game
2018 Dallastown graduates Ricky Cole and Ben Ward faced off in the New Mexico Bowl on Saturday, December 17.
It's not every day you get to play your best friend in a bowl game, that's what happened to Ricky Cole and Ben Ward. 
Two former Dallastown Wildcats faced off in the New Mexico Bowl on Saturday, December 17. The game took place in Albuquerque, New Mexico at University Stadium. BYU took home the win with a score of 24-23. SMU was unable to convert the 2-point conversion for the win.
Bowl week is one of the most exciting aspects of college football, and it is what players work for all year. This time allows players to get away from their college town and see so many different places.
The schedule looks different than most other weeks. It's less physically demanding, but everyone is very locked in and ready for the game. 
"Getting to have dinner with SMU and play Family Feud with SMU players is one of the cool things about bowl week," Ward expressed.
Getting to play against someone you have been friends with since elementary school is a dream come true.
"I call him my blood brother," said Ward.
Getting to play against someone you call your brother is a once-in-a lifetime opportunity.
Cole and Ward have been talking about the chase of playing each other in a bowl game all season.
"We talked it into existence," Cole said.
Both of them were looking at what had to happen to play against each other.
Cole and Ward show where a great friendship can take you.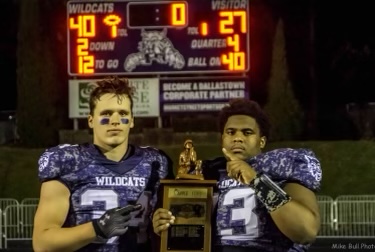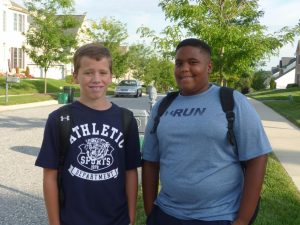 Cole has had a difficult road to get to this point.
He did not start on the varsity team until his junior year. After two years of starting as a defensive tackle, he started to get some interest from college teams.
"Cole was a great young man and a great football player," said the former Dallastown head coach Kevin Myers.
After graduating in 2018, he decided to take his talents to Wagner University.
"Wagner gave me the best opportunity, and I wanted to play D1," Cole said.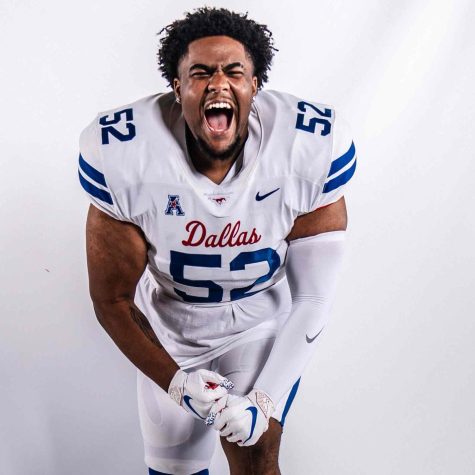 When he got to Wagner, he had lost a lot of weight and was in the best shape of his life.
After two years at Wagner and an ACL injury, Cole decided to enter the transfer portal to look for a better opportunity. 
He bet on himself and took a preferred walk-on spot at Southern Methodist University.
The road only got harder from there.
Cole has two knee injuries that required surgery, he has not been able to show what he has because he has been working back from his injury.
The New Mexico Bowl was Cole's last college game.
Next year he has the opportunity to work in SMU's scooter department and stay around the game he loves the most. 
Ward's path to get to this point is interesting. When he was at Dallastown, he played many different positions but mostly tight end.
"I just tried to be on the field as much as I could," said Ward.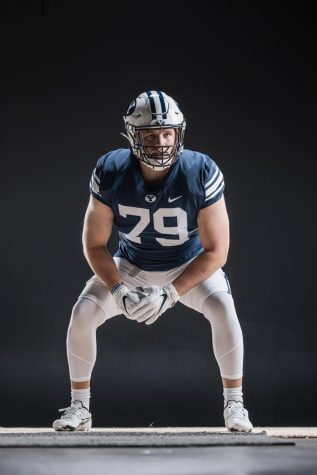 "Ward was a a great football player and a great young man," said former Dallastown head coach Kevin Myers.
He always had the dream to go play D1 football, and when BYU offered him, he jumped at the opportunity.
BYU was always a dream because of its good football program and the opportunity to preach his religion.
Ward stepped away from the game for 2 years to take a mission trip to Argentina.
"It makes me a better person, and I learn so much," said Ward.
He gained weight after he returned from his trip and was given the opportunity to play center and guard.
After making the switch, he has mostly been a backup and is just waiting for his name to be called.
Ward made one appearance this year, in a game against Utah Tech. "Getting in just motivates me more," said Ward.
He still has two years to impress everyone and get the starting job. "I plan to take football as far as it will take me," Ward said.
If going to the next level for football does not pan out, he is going to move to his hometown of Washington, DC, and work in politics or private business.
Leave a Comment
Your donation will support the student journalists of Dallastown Area High School. Your contribution will allow us to purchase equipment and cover our annual website hosting costs.