The Zelgers' Generational Legacy
The Zelger family bowling history told by DHS head coach Mr. Zelger.
From strutting down the bowling lane to strutting down the halls of Dallastown Area High School, Mr. Zelger is not just the head coach for DHS's Bowling Team. 
Zelger is the outcome of his family's passion for bowling, and Lion Bowling Center has been a second home for the Dallastown Social Studies teacher. 
Built-in 1959, the Lion Bowling Center is a landmark that has been around for many generations to enjoy locally. 
Previous owners Clase Heaps and Dean Houser formed a close relationship with Zelger's father and uncles who were employed there throughout their teenage years. 
These men would go on to inspire and guide the Zelger brothers.   
"They had worked there for years in their teens and formed significant relationships with the previous owners, Heaps and Houser were father figures and mentors to my dad and uncles, who lost their father (my grandfather) when my dad was 9," Zelger explains.
Taking a gamble, Mike and Dave bought the Lion Bowling Center in 1981. Tim later joined them in ownership a few years later. All working as managers, each brother has a separate but equal role. 
"Each is an equal owner/operator. They all work as managers and each also has a secondary role as well, for instance, my dad is the mechanic for the bowling machines." Zelger said. 
Shirley Zelger, the Zelger brother's mother, was one of her children's biggest supporters. She often times would help with anything she could to assist her sons. After passing away in 2018, she is still remembered as a fundamental part of what the bowling alley is today. 
The tradition from each generation seems to live on as  Zelger worked at the Lion Bowling Center alongside his cousin Zach and their fathers.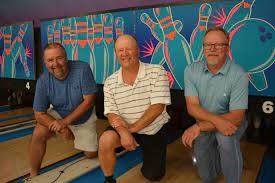 Throughout their teenage years and early 20s, they both contributed to the success of their family's business. Even while having full-time jobs they still to this day manage to work part-time when need be. 
"Working there from a young age taught me a ton about how to communicate, work hard, manage money, and, most importantly, treat people well." Zelger describes.
Building core skills in this environment has developed Zelger into the teacher he is today. 
The chaos of loud crashing pins and the clanking of heavy machinery is the sound of home for Zelger. Growing up in the bowling alley he was exposed to the world of bowling early on.
"My dad owned it since before I was born and it is in my blood, so to speak. I was often there with him when he was working and bowling so I was able to bowl also," Zelger said. 
Influenced by his environment, Zelger grew up enjoying the thrill of bowling like his family around him. He continues to pass this on to his son.
"I practice more now than I ever did in my younger years. I take my son there as often as he asks. We even took him to a professional bowling tournament for his birthday." Zelger shared.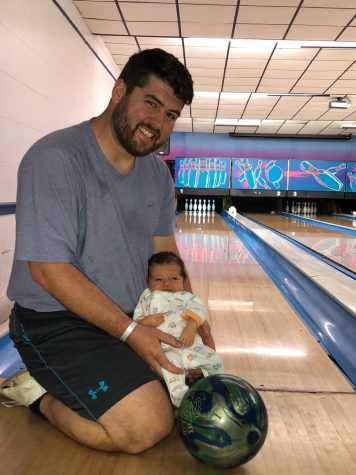 With the qualified skill, and more than three decades of experience, Mr. Zelger would make the perfect head coach for the Dallastown Bowling Team. However, this is not the only reason why he was able to lead the team to second place.
"He always has a smile on his face even when we lose because he focuses on our weaknesses to get better as a team." DHS Bowling Team member Mason Nalls exclaims. 
Forming such a positive attitude, it remains evident that Zelger encourages his athletes to pursue success in areas of need while never discouraging them. All traits we can trace back to his family.
"The people there are just genuine, kind, and friendly people that work there. I love that we get to bowl on different oil patterns (thanks to our Assistant Coach Tim Zelger.)" Nalls explains. 
Growing up with a strong passion or an environment to thrive in builds a sense of confidence and self-assurance in a person. 
"It has been such a blessing to grow up in that environment.  Most importantly it is a hub that keeps my family connected and I am very grateful to have a close relationship with my whole family," Zelger concludes.
Leave a Comment
Your donation will support the student journalists of Dallastown Area High School. Your contribution will allow us to purchase equipment and cover our annual website hosting costs.