Small Business Celebration
Encouraging locals in York and Dallastown to #ShopSmall this holiday season.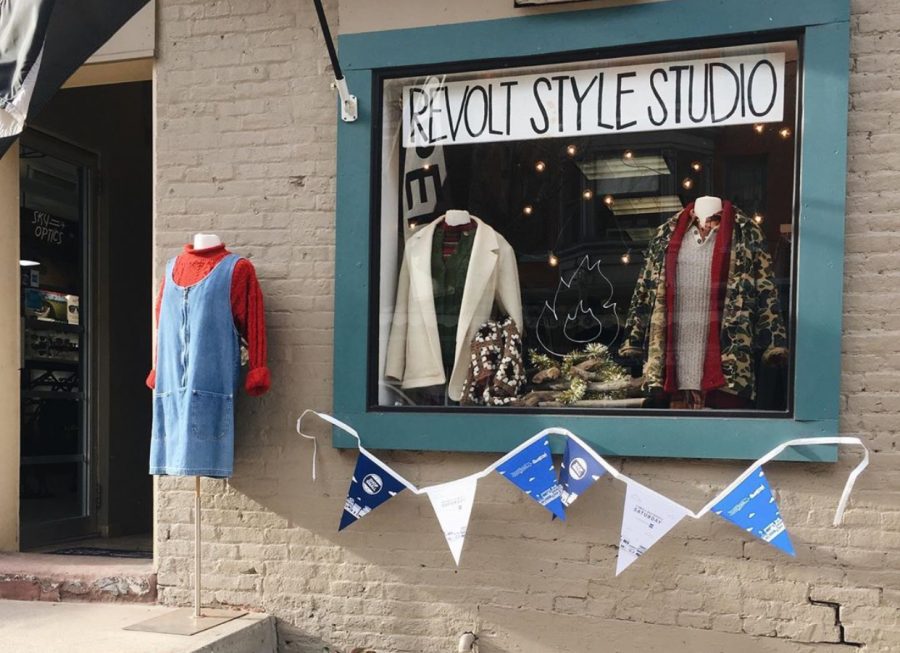 Every year, the Thanksgiving holiday gives way to the biggest shopping weekend of the year. While most may think of the infamous Black Friday event, one particular shopping holiday has been on the rise- Small Business Saturday. 
An idea created in 2010 by American Express, Small Business Saturday started as a way to produce more exposure for small businesses within communities to encourage local shopping during the holiday season. Now recognized nationally as a succeeding shopping day of Black Friday, businesses all around the country celebrate the day by continuing holiday deals and encouraging community spirit.
Locally, York becomes flooded with blue and white "Shop Small" momentos, from flags to stickers to doormats. Some Dallastown students took their holiday shopping to small businesses this past saturday. 
Dallastown senior Kaila Alessi shopped Small Business Saturday this year. 
"It was very cool to see a wide variety of businesses," Alessi said, "You could tell their products were made and sold with care, and meeting the business owners was cool too! You don't usually get to meet the owners of bigger stores, so it was nice to meet the people responsible for the items I was buying."
Jessica Weikert is the founder and owner of Revolt Style Studio: a boutique that features an ever-changing stock of vintage clothes in Downtown York. Weikert started a mobile boutique in 2015 and opened her brick-and-mortar location on June 3, 2016. Since then, she is one of the many local business owners that embrace Small Business Saturday. 
"
"Small Business Saturday is important year round. [It's] a great reminder to check out what your local town has to offer.""
— Jessica Weikert
"Small Business Saturday is important year round," said Weikert. "[It's] a great reminder to check out what your local town has to offer." The small businesses in York, and around the country, greatly support the community that surrounds them. 
In a study by American Express, it was found that approximately 67 cents of every dollar spent at a small business remains in the local community. Besides supporting the local economy financially, small businesses also provide jobs for people within the community. 
"[Small Business Saturday] is the biggest day of the year for most businesses downtown. It's a great day for us to showcase what we have to offer and reach many potential new customers," Weikert said.
Besides the relatively new tradition of Small Business Saturday, Downtown York has continued to embrace the culture of small businesses in the community through events such as First Friday. First Friday is the 'first friday' evening of each month when N Beaver St becomes the home of local vendors and small businesses of Downtown York city stay open later. This monthly event has become a popular outing for Yorkers of all ages.
"Having wonderful shops, galleries, and restaurants makes where you live a better place to live," said Weikert. There's no doubt about it: York wouldn't be the same without small businesses.