Dallastown Students Find Success at YCASE
Four Wildcats participate in the annual art competition and place in the finals.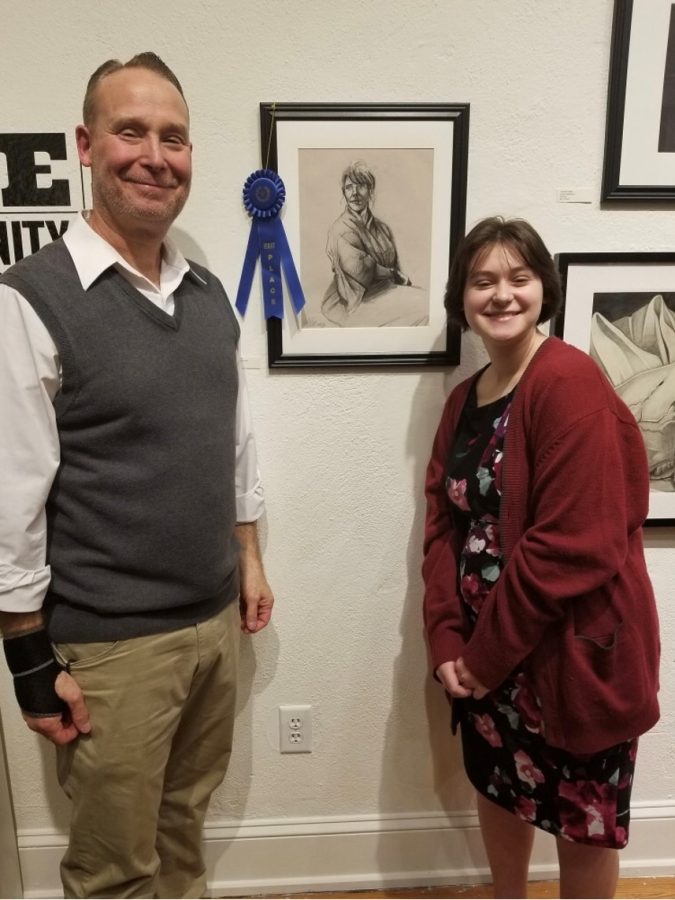 Painting, drawing, sculpting, and photography are all different elements that take part in the annual art competition known as YCASE.
YCASE, York College Art Scholars Exhibition, is a program for York County high school art students that lasts about a month. It offers a Downtown Art Walk, Finalist Exhibition, and Exclusive Workshops. Each event takes a lot of preparation and organization.
Mr. Thomas Myers, a Dallastown art teacher, says that while a lot is put into each event, entering is not hard at all. To qualify for the competition, students must have participated in a Dallastown art class or have a scheduled class coming up. Being a part of NAHS, the National Art Honors Society, is also acceptable. 
Libby Fullam, 1st place winner of the drawing portion, claims that " The entering process was actually pretty easy, all I had to do was bring the art that I wanted to enter into school and some art teachers would judge it to see if it was the kind of art they were looking for."
The art teachers are looking for stand out pieces. Myers said, "We have been doing this now for three to four years and we have found that the judges look for very interesting pieces." 
It seems like so much has to be put into this competition, which can get expensive. However, there is no major cost to participating in the YCASE event, in fact, the only item that must be purchased is a frame for a student's piece. 
"We try to explain to the students that it looks so much nicer when things are framed, so we try to get the students to buy frames," Myers explains. "If they are having any economic hardships at the time, we do buy frames."
When it comes to the experience of it the competition, there are plenty of positive thoughts to go around. 
Senior Kari Ruser said, "It was fun and it made me feel better about my art with all of these strangers asking to talk to me and tell me how much they liked it." 
Myers uses the words fun and rewarding to describe the competition.
After all the showings were complete and the judges finished walking through the gallery, the winners were picked. Fullam was awarded 1st place in the drawing category. She describes her piece as, "graphite pencils on tan paper. I worked from a real-life model, she was dressed in a traditional Japanese robe and she was holding a fake katana." Fullam was awarded a certificate, a blue ribbon, and $125.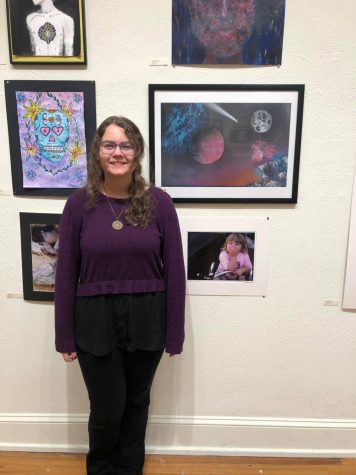 Ruser was awarded Juror's Choice for her spray paint piece and was given a $50 gift card to use at the Apple Center. Other Dallastown winners include Griffin Key who also won a Juror's Choice and Chamyla Dickson who won 3rd place for her painting.
Dickson almost wasn't a participant.
"(My experience was) kind of awesome because there was a mix up and that's how I ended up in the show; I didn't enter because I didn't believe my work could get in much less win anything," Dickson said.
Finalist are also given the opportunity to win a $20,000 DelliCarpini Community Art Scholarship to study an arts-related field at York College of Pennsylvania.
All in all, participants found the annual YCASE event to be a wonderful experience and a great opportunity for young artists to get their work out there and to be noticed.
Myers says that student artists should not be afraid to enter in pieces, no matter their grade.
"It's a shame that we have so many students that are missing out on this opportunity," says Myers. He encourages all students to enter their pieces and to just take a chance.
So be on the lookout next year for YCASE 2021, because the competition is coming.